Milk and dairy product processing line equipment
Advantages of Benyou Machinery
For small factories and farms, Benyou Machinery provides high-tech equipment for purchasing and processing milk and various dairy products at the factory's price. We will provide a complete set of turnkey installation services to ensure the factory's price and provide high-quality solutions.
Characteristics of milk and dairy product processing lines
A wide range of performance options for milk processing lines. The modular production line in the food workshop can process 300 to 40000 kilograms of milk per day. The dairy factory is equipped with equipment or modules for receiving raw materials, milk powder recycling, heat treatment, and mechanical processing in storage boxes or water tanks, as well as packaging, bottles, packaging, or cups. In addition, it is equipped with dairy production equipment - cheese, yogurt, etc. In order to store finished products, the production line is equipped with a refrigeration room.
Equipment List for Milk and Dairy Products Processing Line
Modern milk processing lines include the following types of technical equipment:
Milk can.
Loading, filling, and cleaning lines.
Continuous pasteurizer.
Self purification centrifugal pasteurizer.
Normalization of milk and cream.
Milk homogenizer.
Transportation lines.
Pasteurized milk storage tanks.
Mature containers for dairy products - yogurt, cheese, sour cream.
Dairy filling line.
Pump and uniform mixer.
Milk processing equipment.
Workshop packaging system and other equipment.
Types of dairy products in milk and dairy processing lines
Through the provided processing line, various dairy products can be produced:
Standardized pasteurized milk processed with special equipment.
Dairy products obtained through processing of main products - yogurt, cheese, dairy products.
Different types of yogurt.
Butter and sour cream.
On the basis of serum and various beverages.
After cheese and curd, as well as other products, supplement the production line appropriately.
Please contact us immediately to order the most advanced equipment for the delivery and turnkey installation of the milk processing line. We will provide comprehensive solutions based on your business development plan.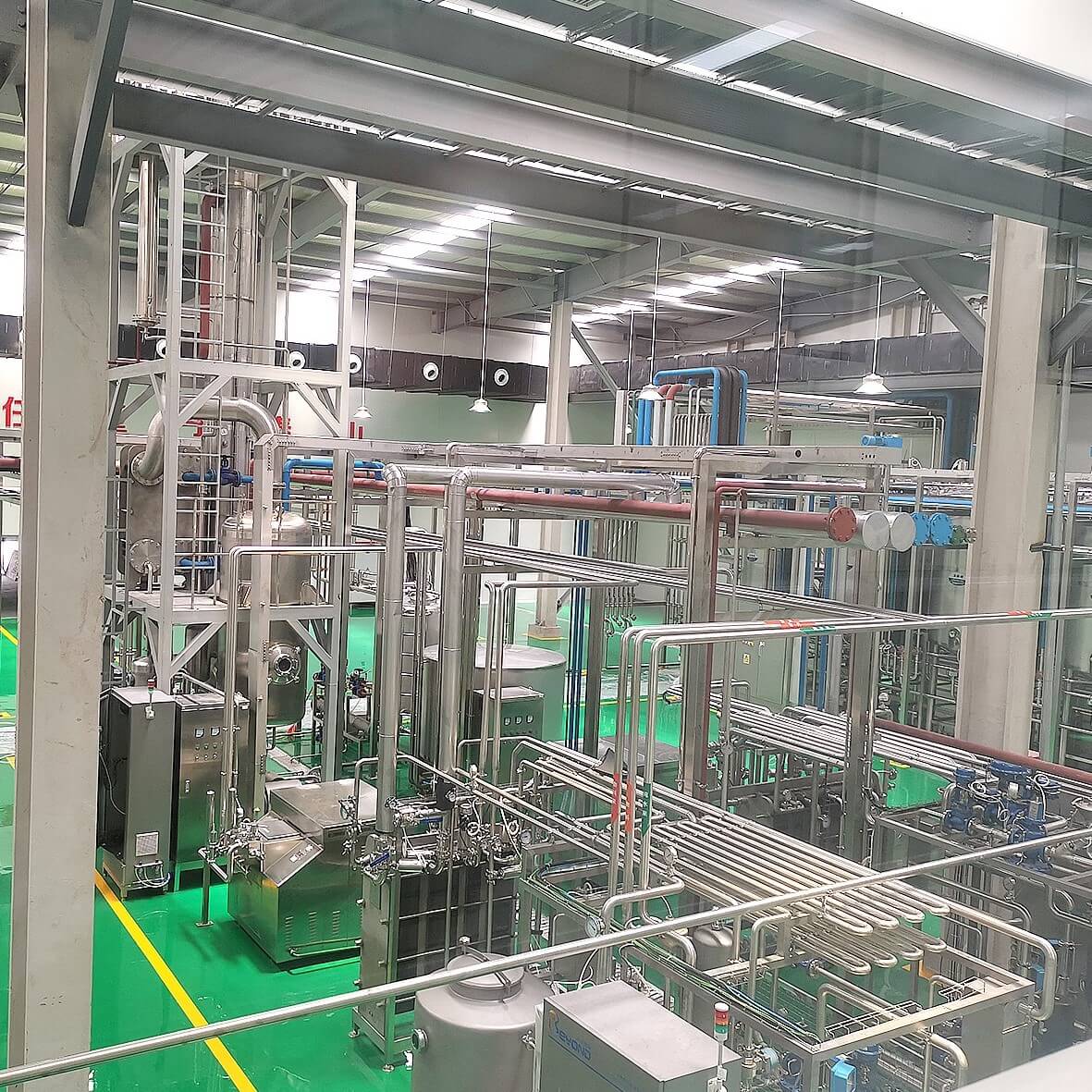 The processing stage of milk and dairy product processing lines
1. Receiving and cleaning of milk machinery.
2. Pasteurization is carried out on special equipment through heat treatment.
3. By processing in the separator normalizer, the product is normalized according to the milk fat ratio.
4. Separate butter and skim milk using a separation line. Some butter can be used to produce 5. Sour cream, while others can be used to produce butter.
6. Obtain uniform products through homogenization.
7. Disinfection and packaging.
8. Obtain various heat treated yogurt products.
Debugging of milk and dairy product processing lines
1. Study the installation location of the post-processing line.
2. Develop equipment location plans.
3. Delivery and assembly of milk processing systems.
4. Install a dairy production line that meets all applicable standards.
5. On site and comprehensive testing of modules and the entire complex equipment.
6. Set up, initiate, and deliver objects to customers.
Reasons for choosing Benyou Machinery
1. Only modern and high-quality milk processing equipment from world leading manufacturers.
2. Strictly comply with legal regulations and requirements.
3. Years of experience in processing line development and installation, including dairy products.
4. We provide a complete set of turnkey services for the delivery, installation, and commissioning of equipment.
5. The price of the factory and a wide range of solutions to meet any technical and economic requirements.
Please contact us immediately to understand the cost of the milk primary processing and dairy product production equipment you need, such as a 3000 liter or 10000 liter milk and dairy product processing line. We will provide a professional design solution and factory quotation in the shortest possible time!