Tomato paste processing equipment
Tomato is a very good fruit. We process a large number of tomato fruits through tomato processing lines, making these tomatoes suitable for long-term storage and long-distance transportation.
The tomato processing line includes pasteurization and sterilization, aseptic filling or any other type of rigid or flexible container.
The complete tomato processing line has many different processes, and various mechanical equipment are divided and cooperated, so that the tomato processing line can produce different tomato products.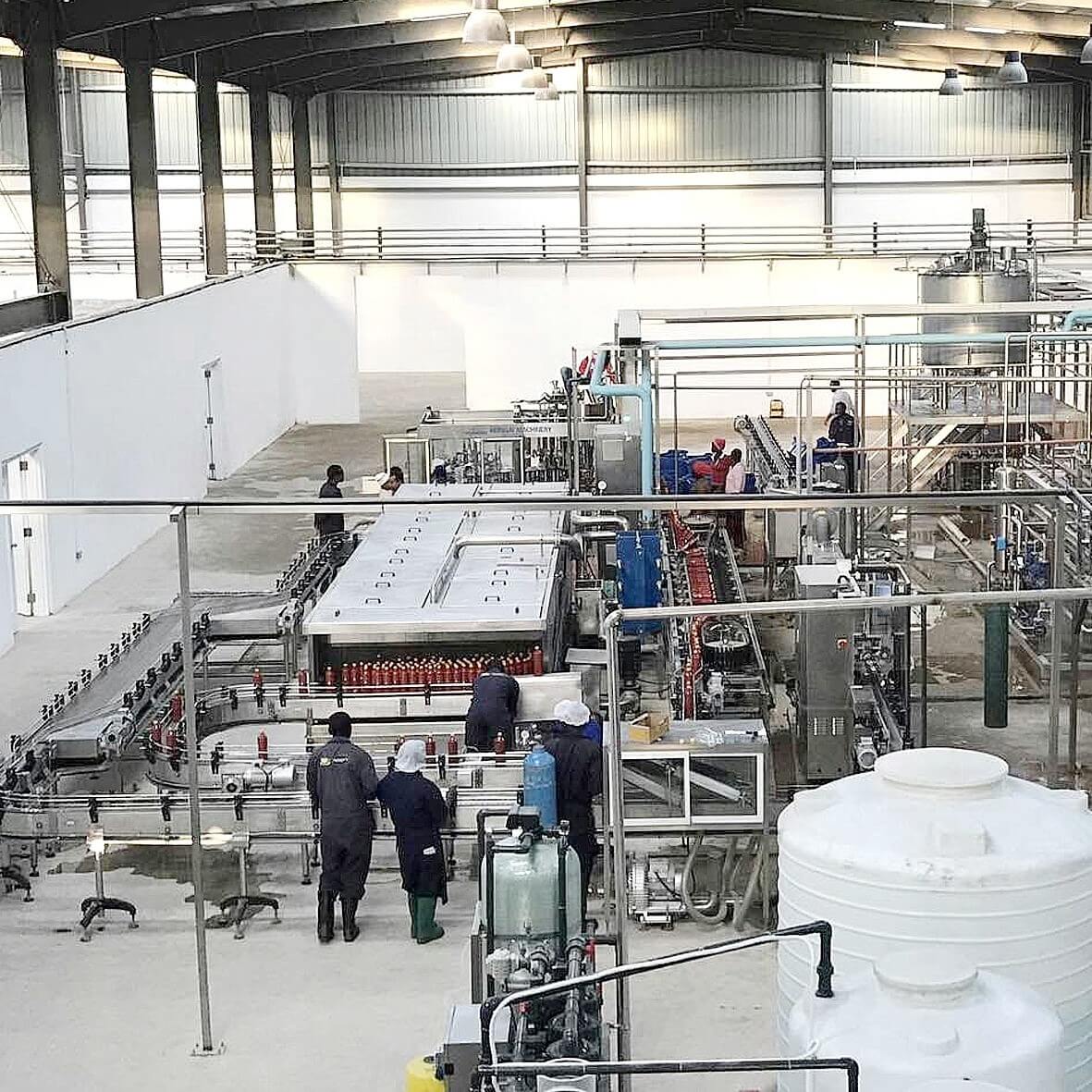 Washing and sorting of tomato processing line
The washing process and sorting process of the tomato processing line are both important. In these two processes, there are mud treatment systems, bottom scraping and blade removal systems. Excellent cleaning equipment ensures the cleanness and purity of tomatoes, so as to fully prepare for the back-end treatment.
Saccharification and refining of tomato processing line
After fast preheating in our cold and hot crushing system, the chopped tomatoes are sent to the beater, which ensures the soft taste of tomato pulp. In order to concentrate tomato juice into tomato sauce, we have developed a new processing equipment, which is a forced circulation evaporator, depending on the capacity of the factory, with a variety of effects.
Sterilization and filling of tomato processing line
Tomato paste can be sterilized by special tube sterilizer. After sterilization, tomato products can be put into sterile bags, barrels or boxes because the equipment uses sterile fillers.
Compatibility of tomato processing line
Tomato processing line can produce a variety of products. We have developed special tomato sauce and vegetable sauce production lines. All tomato processing lines are fully customized to meet the strict international requirements of the customer formula and food industry.
Cleaning of tomato processing line
All tomato processing lines are designed according to international food grade requirements and can be completely cleaned through integrated cleaning procedures and systems or centralized fully automatic CIP systems.
Our tomato processing lines are designed and manufactured according to the needs of customers to ensure that the tomato processing lines purchased by customers fully meet the personalized needs of customers. We provide professional services. Before and after sales, we provide professional services with a one-year warranty for the tomato processing line. After the tomato processing line has been used for more than a year, we will continue to provide necessary equipment maintenance support and accessories support. Our customers are all over the world, and they have achieved their own success in different production fields.