Canton fair News | Beyond Machinery Achieves Great Results
This year's Canton Fair has the largest exhibition area and the largest number of exhibitors in history, with a total exhibition area of 1.5 million square meters and nearly 70000 booths. Purchasers from 226 countries and regions have registered online and offline to participate, and 47 business institutions from Asia, Europe, the Americas, Africa, and Oceania have organized groups to attend.
This time, Beyond Machinery made its debut at the Canton Fair with the latest developed equipment, which not only represents a comprehensive promotion of products manufactured with craftsmanship, but also represents that domestic high-end mechanical equipment is entering the international market.
Exciting Moments of the Canton Fair
Beyond Machinery focuses on the development of its main business, promotes innovation in management mechanisms, and provides a series of products covering dairy processing lines, fruit and vegetable processing lines, pet food processing lines, biopharmaceutical processing lines, etc. to global customers, becoming a common choice for customers from different regions around the world!
The large-scale production base of Beyond Machinery is located in Xuzhou High tech Development Zone, Jiangsu Province, with a registered capital of 66.68 million yuan and an area of nearly 100000 square meters. With over 400 employees, it is a specialized technology development oriented machinery manufacturing enterprise focused on the field of health equipment. We specialize in the design, manufacturing, and installation of turnkey projects for fruit and vegetable pre-treatment, dairy products, beverages, jam, purified water, meat and bone processing, egg processing, pet food, specialty medical food, alcohol processing, as well as biopharmaceutical and fine chemical production lines.
After years of development, Beyond Machinery now has a marketing network both domestically and internationally, providing specialized products and services to different countries and regions around the world. It is highly favored by users and has become a leading force for China's intelligent manufacturing to go global!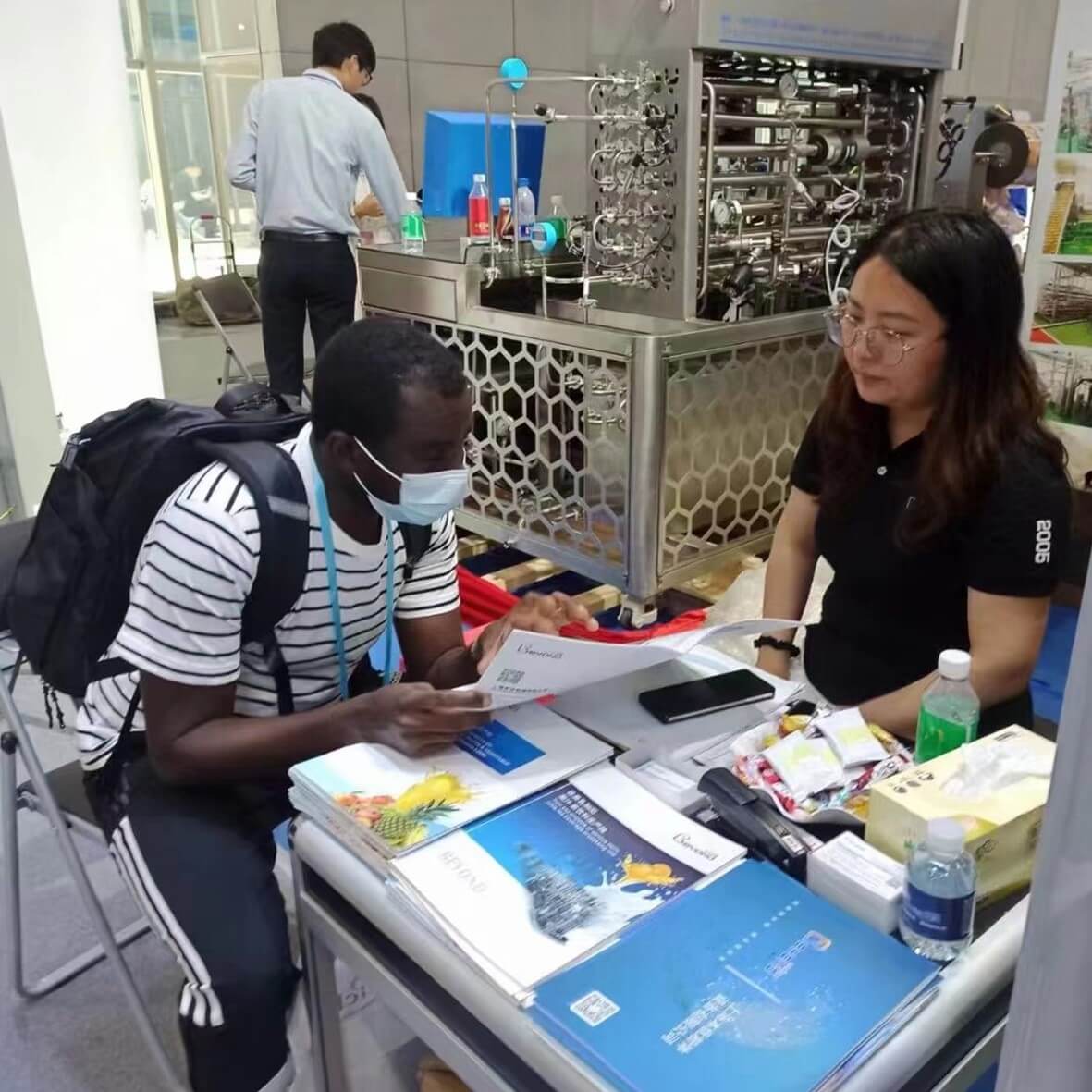 Beyond Machinery is taking advantage of the "New Blue Ocean" market and continuously breaking new highs in its export business! In order to create a differentiated competitive advantage, Beyond Machinery plans to layout and build a large machinery manufacturing base and an industry-leading research and development and process design laboratory. In the "the Belt and Road" development strategy, we focus on the global market, practice the development concept of "going in", make full use of the cooperation advantages in technology, manufacturing, reputation and other aspects, and achieve mutual benefit and common growth with customers.