Main Usage
This machine is mainly used for pitting of stone fruit such as peach and apricot at room temperature. It is one of the key equipment in the fruit pulp production line of stone fruit.
Main features
It can effectively separate the fruit core and pulp.
It has high efficiency, easy operation system and large processing capacity.
According to the size and type of fruit, and the degree of rubber roller wear, the roller gap can be adjusted conveniently and quickly to obtain the best pitting effect.
The pulp scraper and rubber roller can be replaced according to the usage conditions, also the replacement and installation are convenient.
The frame adopts a frame structure welded with square tubes, angle steel and other profiles, and the overall rigidity is good.
Except for feeding and discharging, the whole machine has a fully enclosed structure with good safety protection performance.
Components of the equipment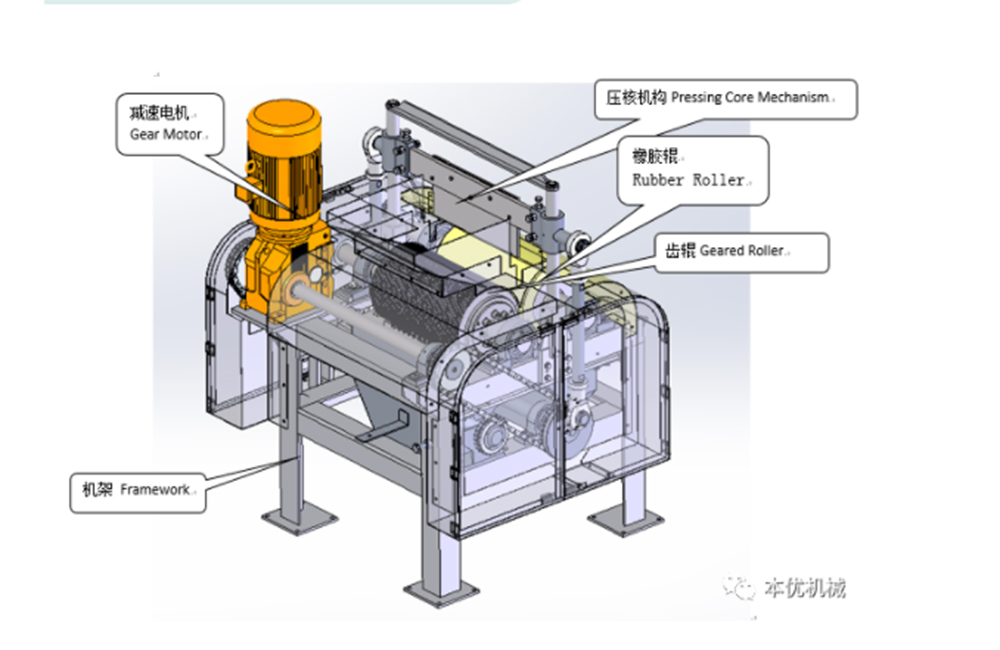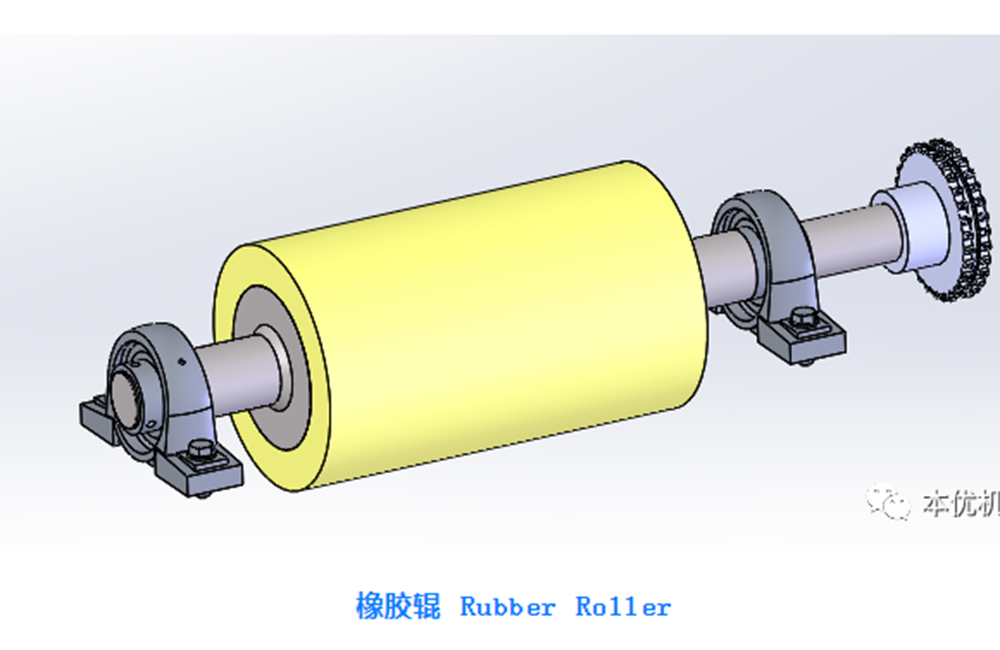 The rubber roller is made of high-quality food-grade natural rubber, which is wear-resistant and tear-resistant. The remaining roller shafts and bearing seats are made of SUS304 material, which is safe and hygienic. The rubber rollers are statically balanced after being manufactured to ensure stable and durable operation.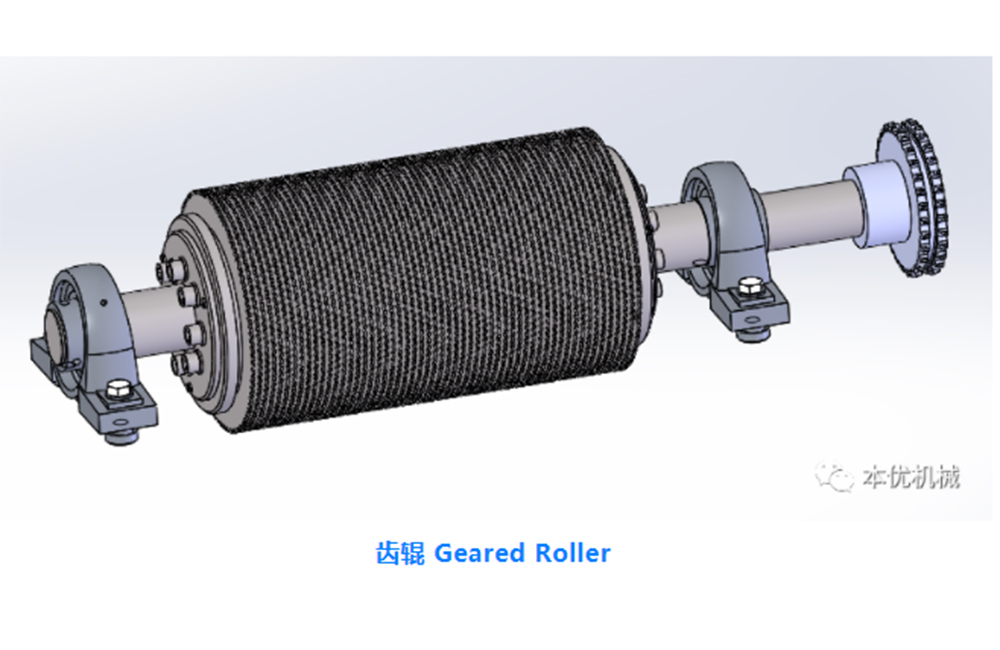 The geared roller is made of SUS304 material, and spacers with the same thickness are added between the gears to ensure uniform spacing of the gear, reasonable and compact structure, light, stable and reliable operation.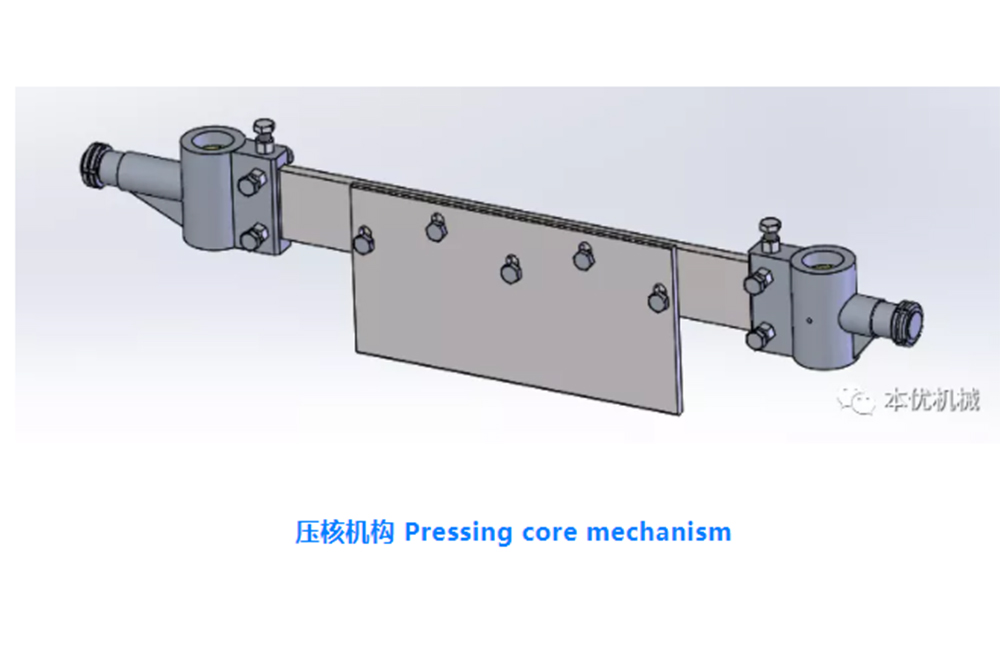 The sliding sleeves at both ends use imported high-quality engineering plastic bearings, which are maintenance-free, self-lubricating, wear-resistant and silent. The length of the pressure knife can be adjusted according to the actual needs, and the entire component is easy to assemble and disassemble.
Working principles
When working, the cleaned fruit enters through the feed port, and is pressed between the geared roller and the rubber roller by the reciprocating pressure core mechanism. The two rollers rotate opposite to each other, and most of the fruit pulp is pressed into the gap of the geared roller. The core is squeezed in a rubber roller with elasticity, and the comb plate digs out the pulp from the gap between the gear discs. The core with pulp enters the core washing unit to complete the core separation.
Considering that the size of the core is different in each batch, the bearing mounting screw hole of the rubber roller is designed to bewaist-shaped, and there can be a certain adjustment distance to adjust the distance between the rubber roller and the tooth roller to adapt to different batches of different sizes of cores.
Model and parameters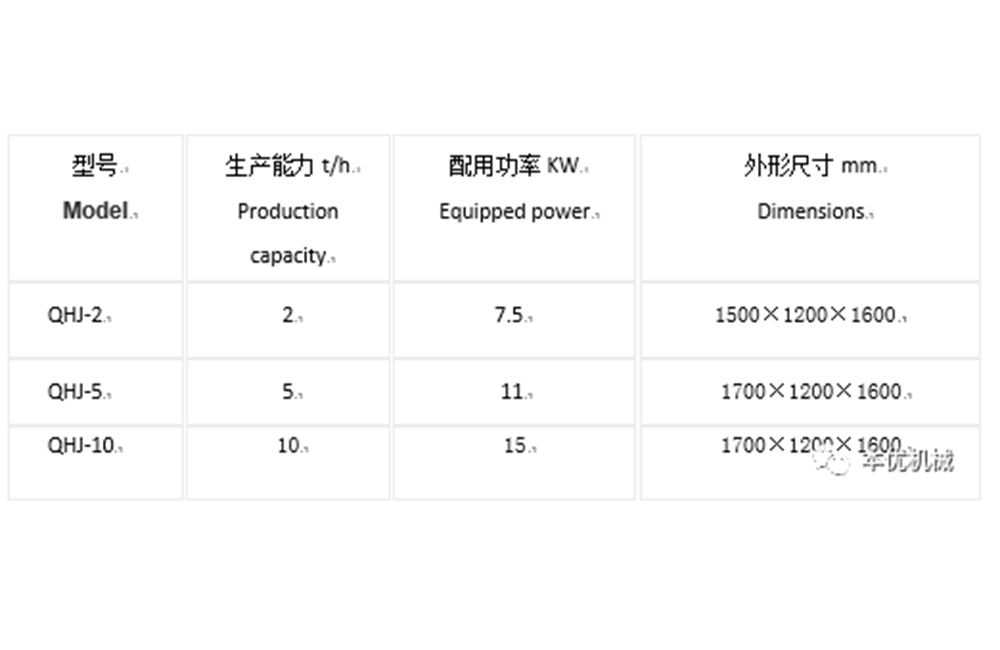 That's all what we had talked today about the Pitting Machine. please contact Beyond service engineer if you got any question.