Juice making machine for factory
We can see a lot of fruit juice products in our daily life, and these fruit juice products are also very popular. In fact, in the fruit juice factory, different fruit processing needs different fruit juice production lines, so as to maximize the production efficiency of fruit juice. Some similar fruits can use a common production line, just adjust the parameters of the equipment, and some completely different fruits need to use a customized production line to meet the production requirements.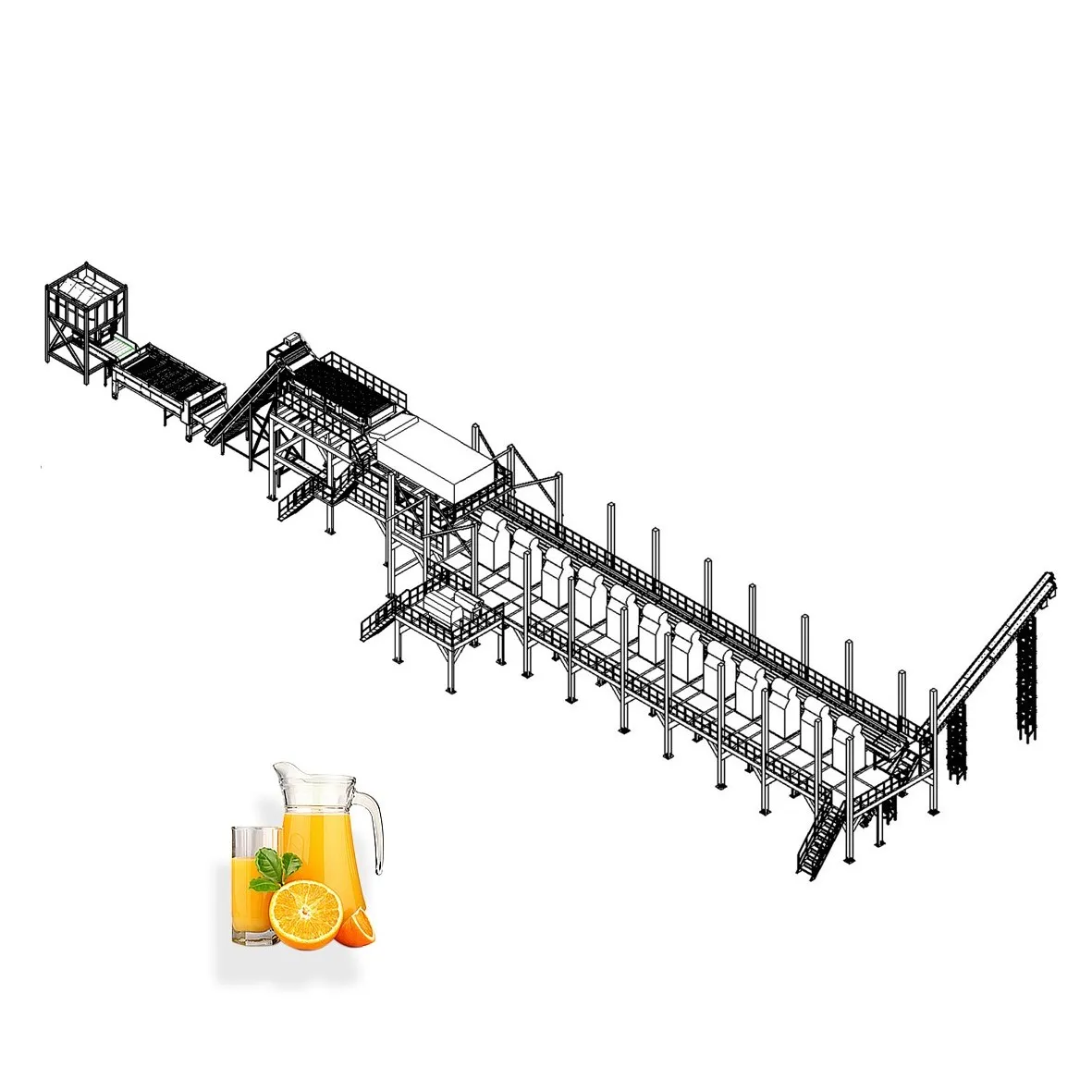 For common fruits, oranges and lemons can share a production line because the two fruits are very similar. For the whole fruit juice production line, there are many different equipment from front to back. At the front end, we need to screen fruits of different sizes, which leads to a fruit selection machine. Then, we need to clean and peel the fruits, which leads to a fruit cleaning machine and a fruit peeling machine. Next, we also need to juice and disinfect the fruit, which leads to the juicer and sterilizer. Finally, we need to purify the fruit oil and package the fruit juice, which leads to the packaging machine. The whole fruit production line needs the cooperation of many machines and equipment, so as to achieve the perfect Orange Processing Line, and can also produce the fruit juice products we can see in the supermarket in a very short time.