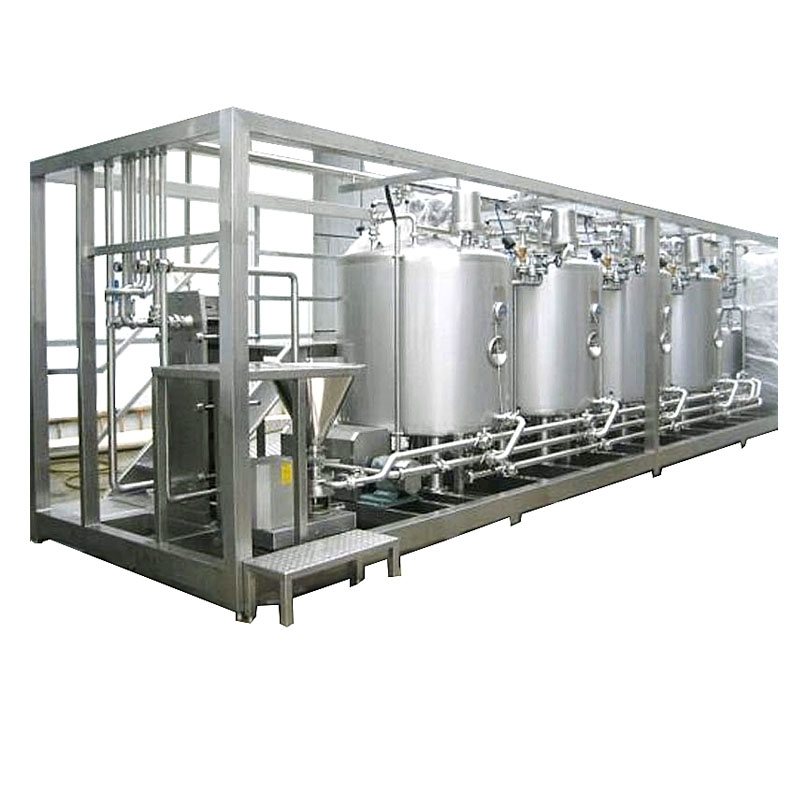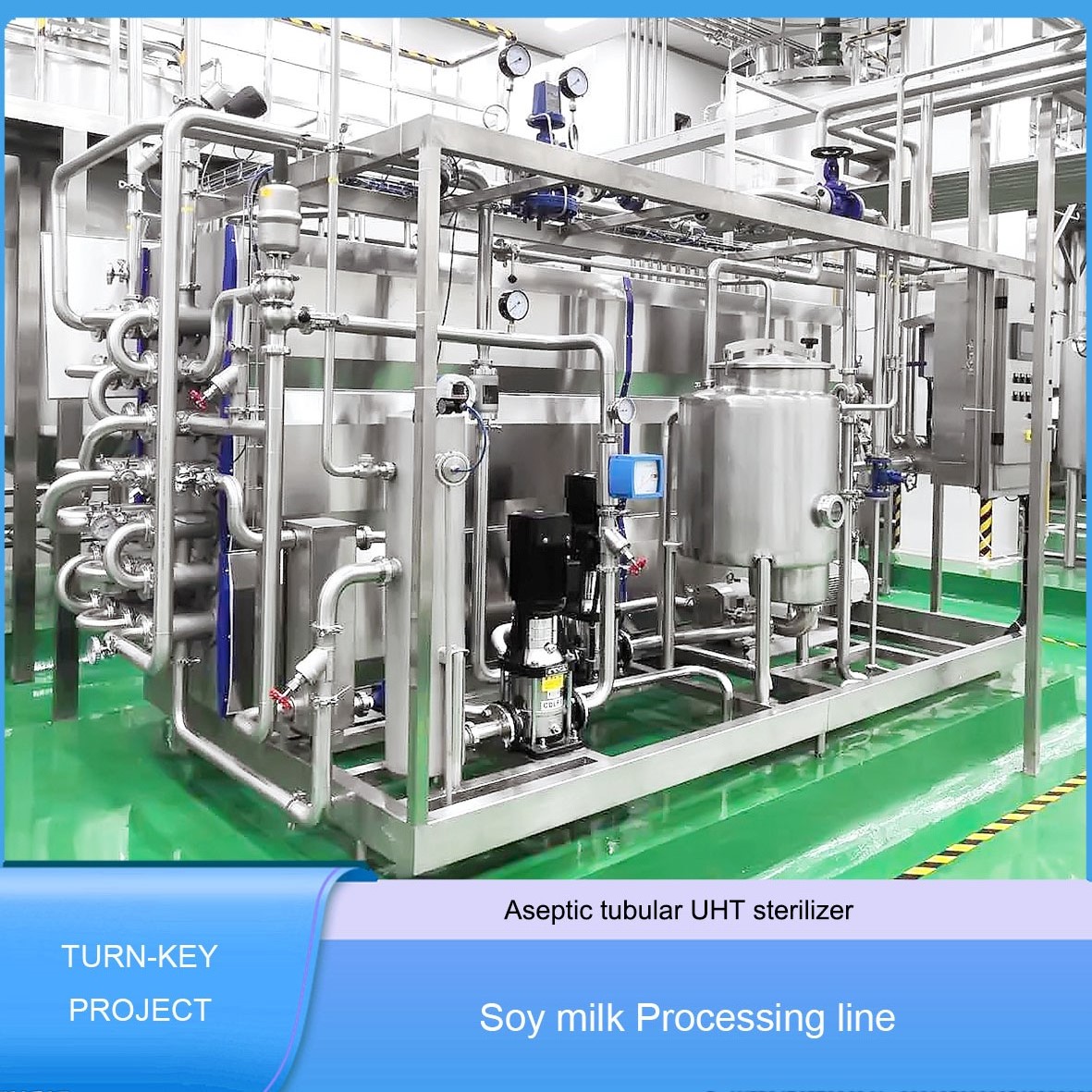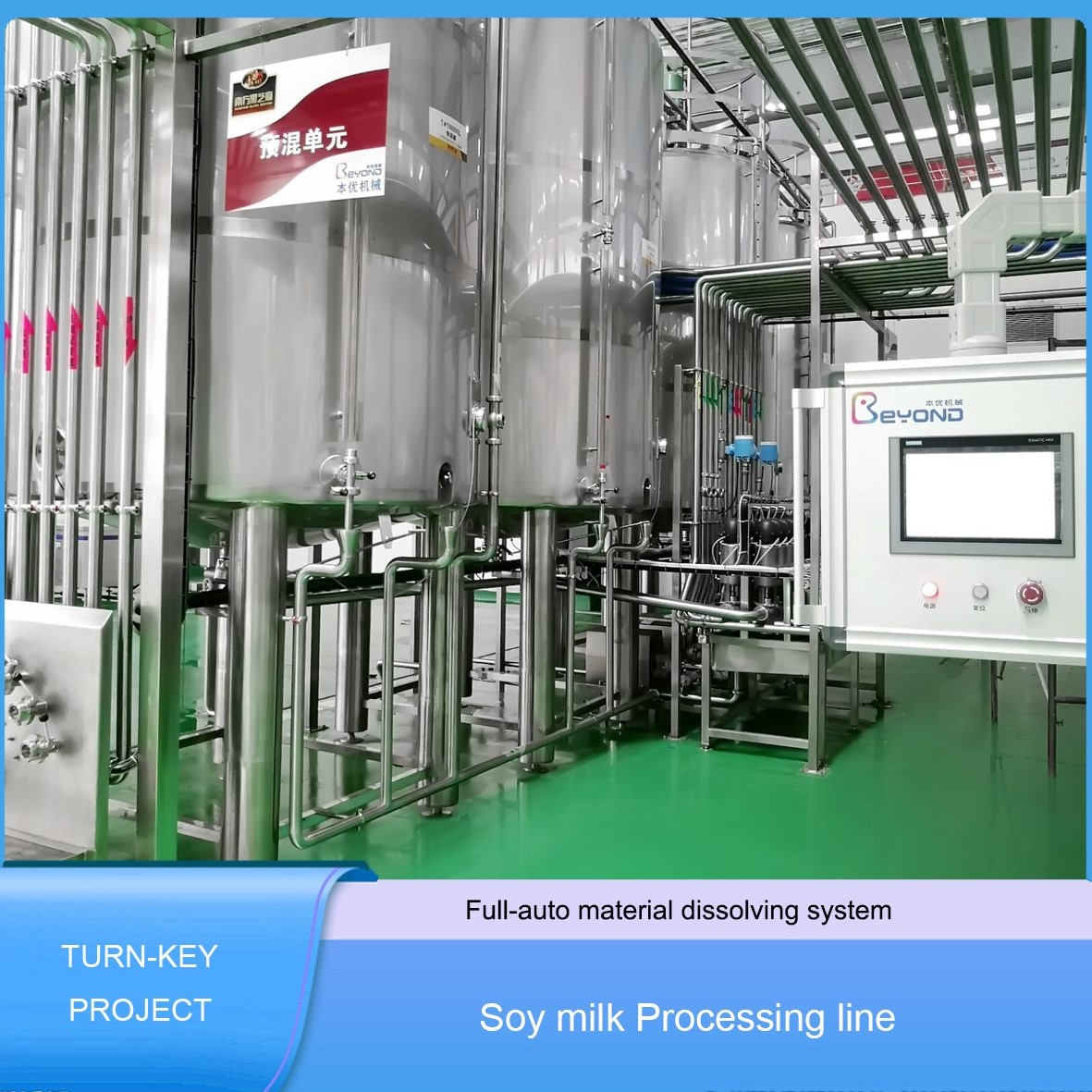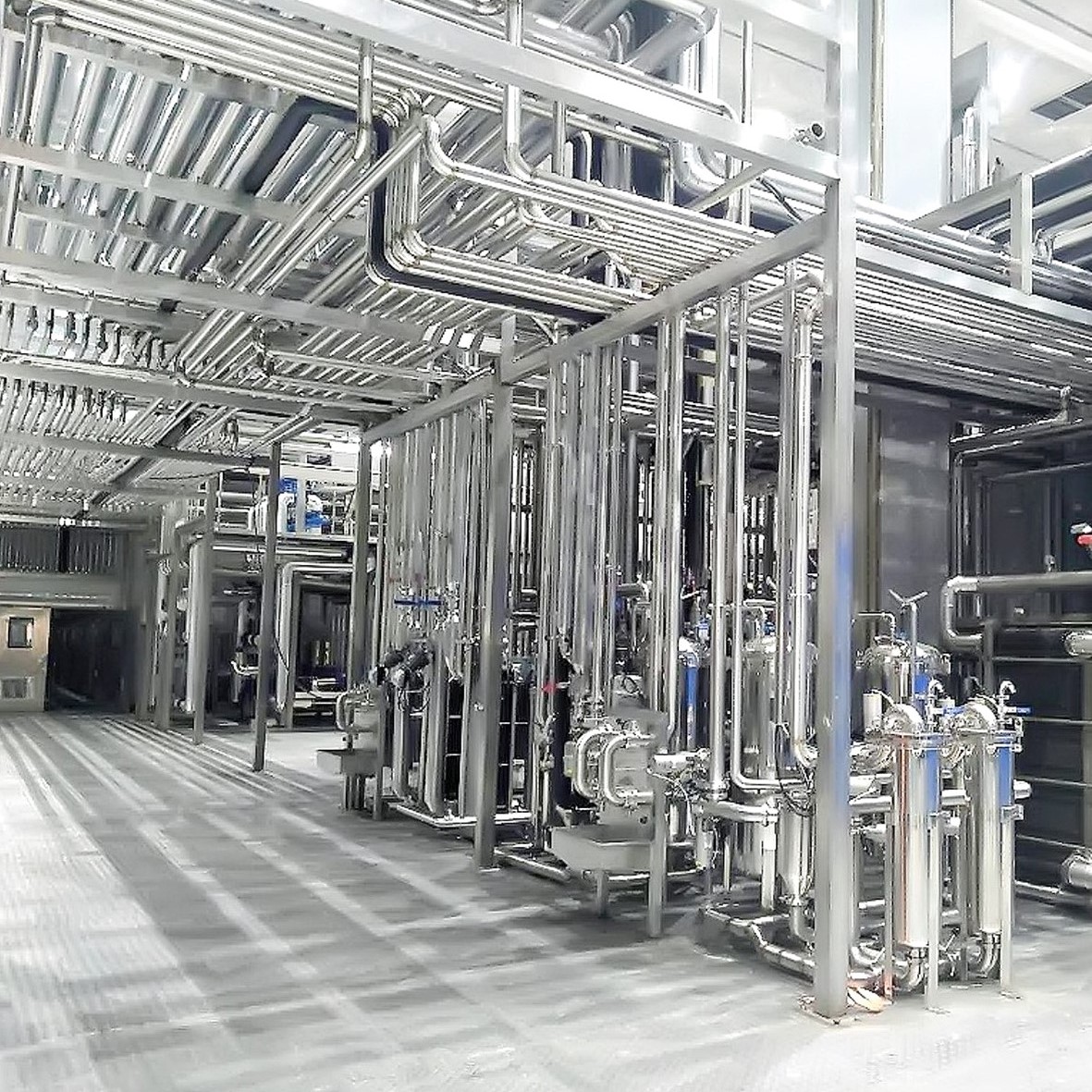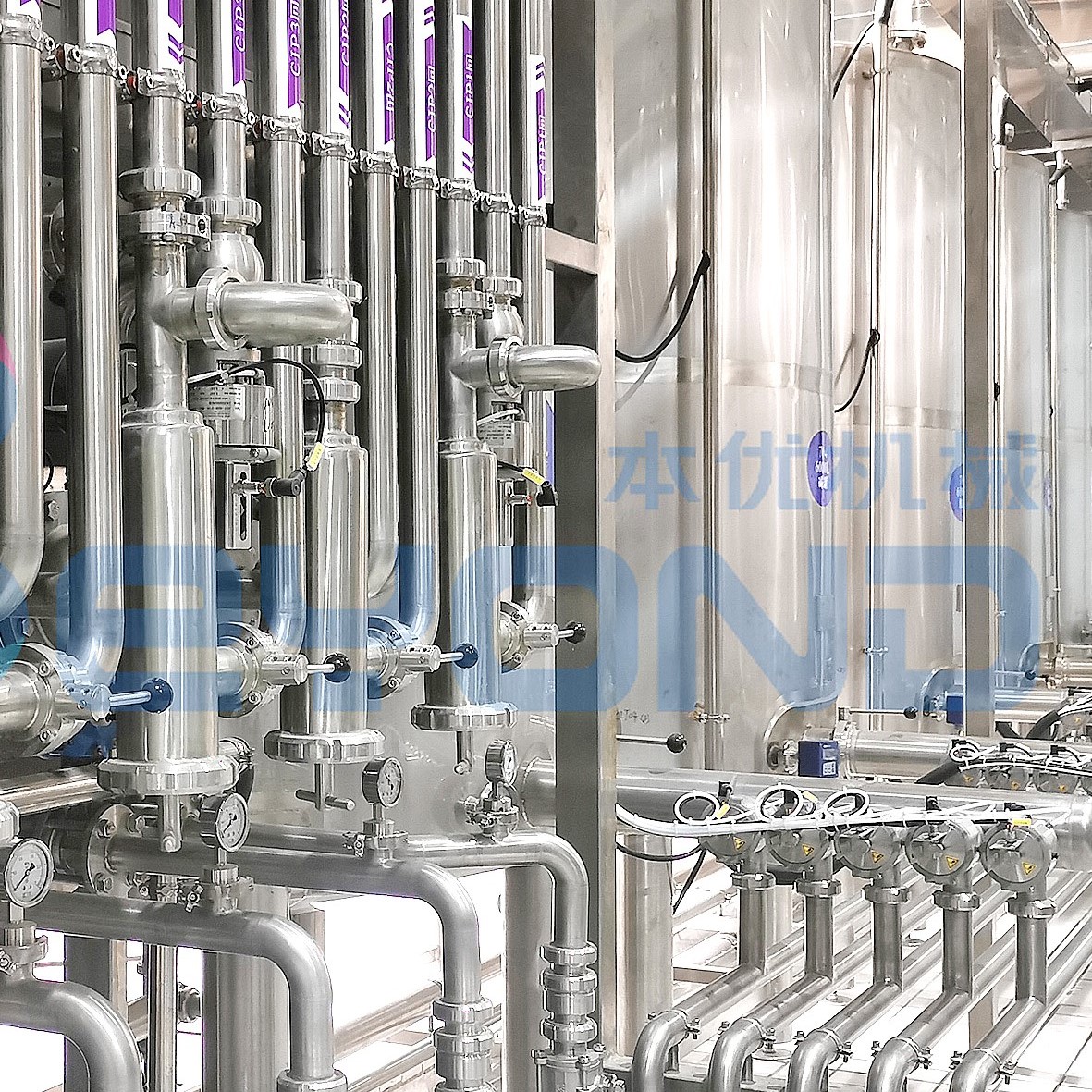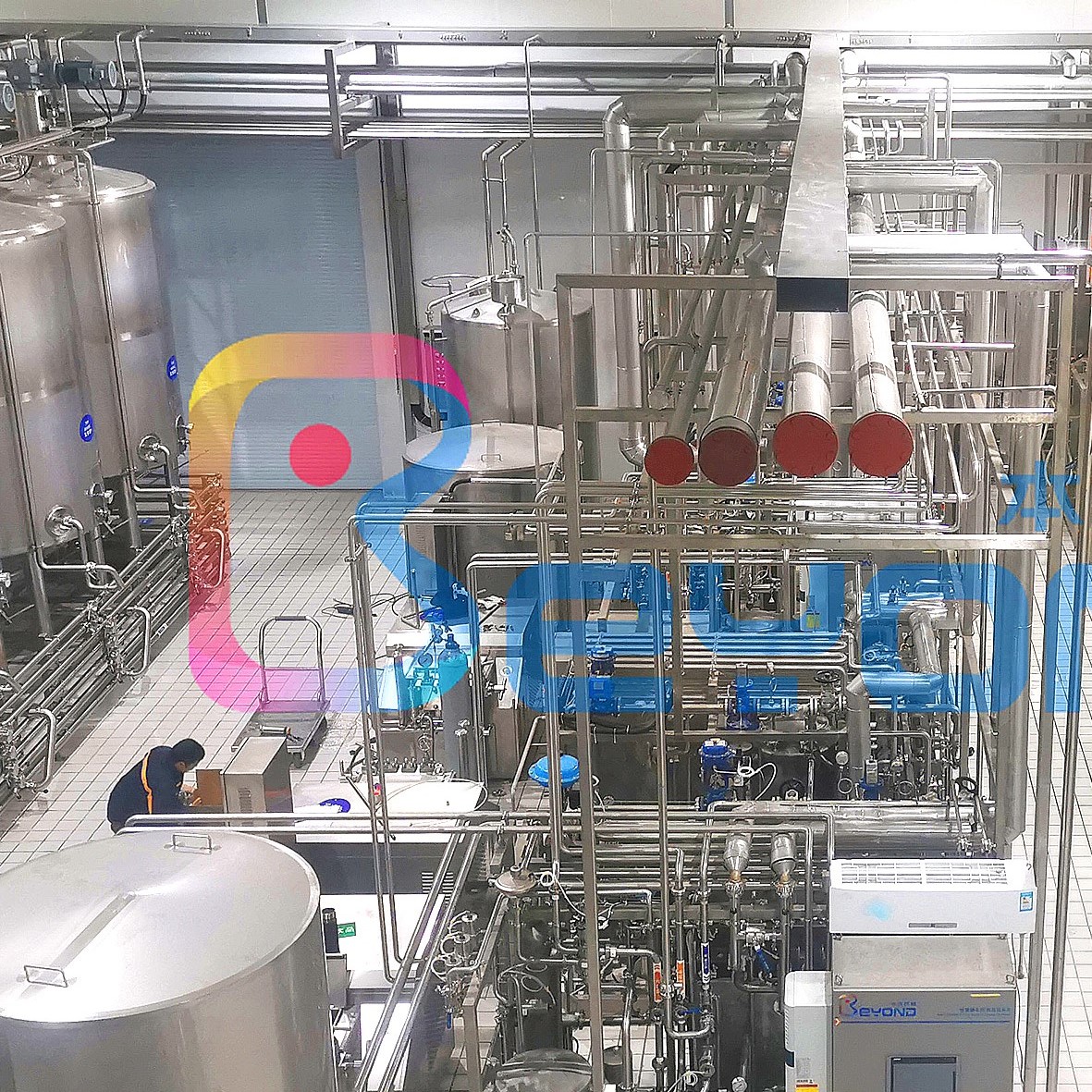 The description for the soy milk plant:
Complete milk production line to produce soy milk products; like soy milk and soy yogurt etc.Complete milk production line to produce soybean dairy products; Soymilk and yogurt, etc. The production line takes soybean as raw material and extracts soybean milk from soybean through a series of equipment; Then, after pasteurizer and homogenizer, the final product is seasoned soymilk or yogurt; The most important thing for soybean dairy factory is to remove the beany smell; A vacuum degasser may be necessary.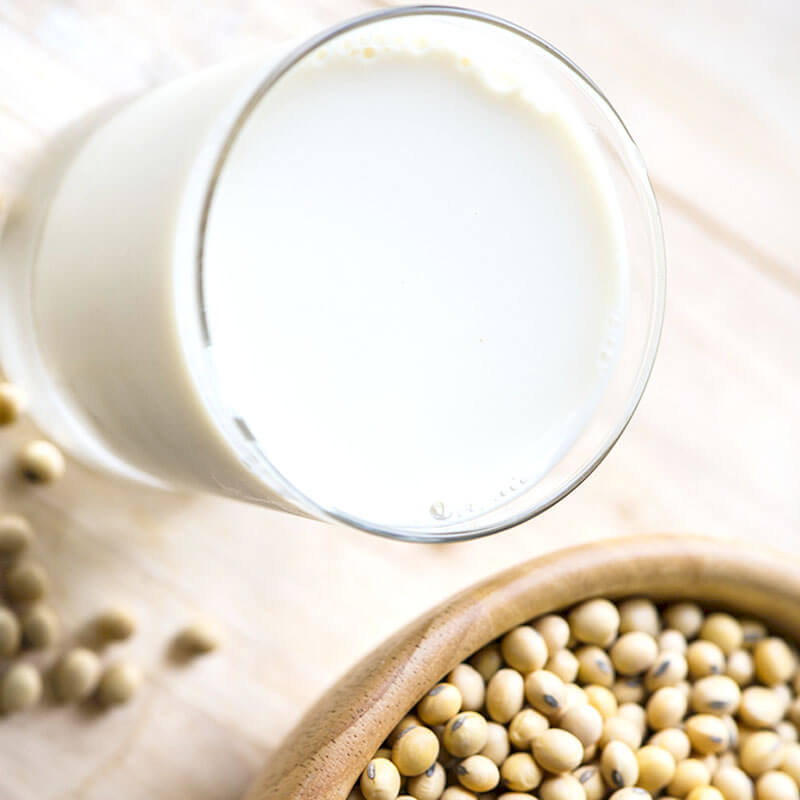 Soybean milk production process:
1. Soybean lifting pump (the soaked soybean is mixed with water for lifting, the water returns to the original barrel, and the soybean remains in the hopper).
2. Soybean grinder (the soaked soybean is ground with water, and the soybean dregs are separated from the soybean milk).
3. Stir the bean dregs into a paste with water.
4. Suction pump (the soybeans are circulated by stainless steel centrifugal pump. The sanitary circulation pipeline valve can adjust the flow).
5. Second grinding of soybean meal.
6. The soymilk is pumped into the cooking barrel for cooking.


Features:
The machine is of all stainless steel structure, with a grinding system and soybean milk boiling. It is composed of a grinding unit, a suction pump, a soybean dregs pump, a soybean milk barrel, a soybean dregs barrel, a soybean milk boiling barrel, etc.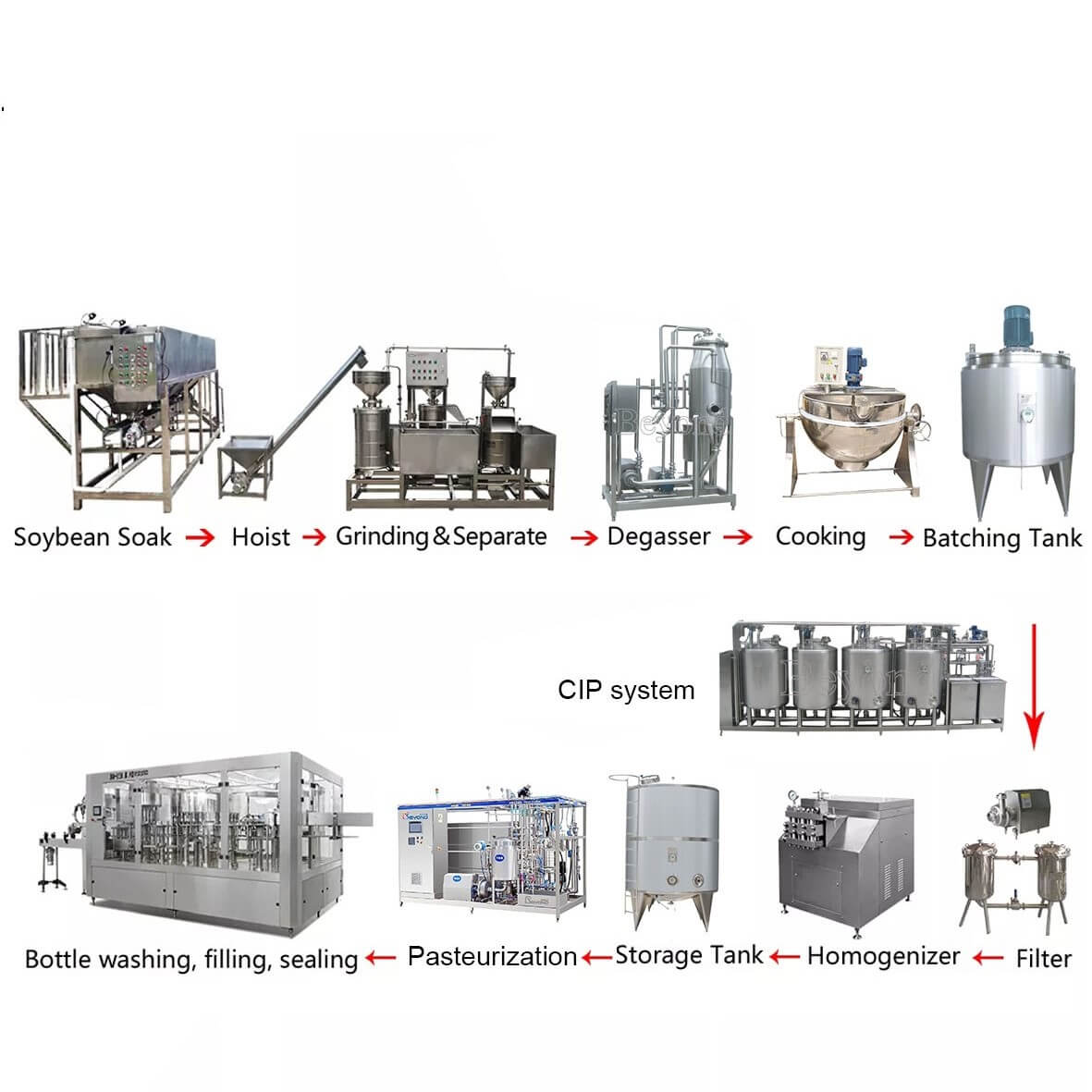 NO.

NAME

SIZE

MAIN TECHNOLOGY PARAMETER

UNIT

QTY

A

Grinding system

A-1

Beans soaking trough

V=800L

SUS304 stainless steel, square shape, at bottom with filtration screen, water can be replaced, with big diameter outlet

set

4

A-2

Vacuum suck beans device

Q=200Kg/h

SUS304 stainless steel, with vacuum pump, vacuum pump etc.

unit

1

A-3

Soymilk and residue separator

Q=175Kg/h

the capacity is calculated by dry residue, filtration screen is 90 mesh

pcs

3

A-4

Milk and resisdue barrel with stirrer

SUS304,100L square tank, with standing agitator

pcs

2

A-5

Collector

V=150L

Material:SUS304

pcs

1

A-6

Centrifugal pump

Q=3T/h

SUS304 stainless steel, pump lift 24M,Good quality Mechanical Seal

pcs

3

A-7

Collector

V=400L

SUS304

pcs

1

A-8

Centrifugal pump

Q=3T/h

SUS304 stainless steel, pump lift 24M,Good quality Mechanical Seal

pcs

1

A-9

Soymilk cooker

Q=500L

SUS304,continuously cooking with three tanks

pcs

3

A-10

Cooked soymilk sieve

Q=3T/h

SUS304,with vibration motor, 100 mesh filtration screen

pcs

1

A-11

Collector

V=400L

Material:SUS304

pcs

1

A-12

Centrifugal pump

Q=5T/h

SUS304 stainless steel, pump lift 24M,Good quality Mechanical Seal

pcs

1

total A

B

BLENDING/HOMOGENIZE UNIT

B-1

Blending tank

V=1500L

SUS304 stainless steel, heat insulated, top off- center vertical paddle type agitator, conical head, airtight manhole, breather
valve, digital show thermometer, glass tube level indicator, anti-eddy baffle, supporters with adjustable feet

pcs

2

B-2-1

Milk pump

5T/h

SUS304 stainless steel, pump lift 24M, Good quality Mechanical Seal

pcs

1

B-2-2

Milk pump

3T/h

SUS304 stainless steel, pump lift 24M,Good quality Mechanical Seal

pcs

1

B-3

Powder and water blender

5T/h

Material is SUS304 stainless steel, use water for cooling, hard metal mechanical seal

pcs

1

B-4

Twin piping filter

3T/h

SUS304 stainless steel, two pipe, Stainless Steel Filter Element 100 Mesh

pcs

1

B-5

High pressure homogenizer

1T/h

60MPa, starting box included

pcs

1

Subtotal B

C

Filling unit

C-1

High level tank

V=1000L

SUS304 stainless steel, heat insulated, top off- center vertical paddle type agitator, conical head, airtight manhole, breather
valve, digital show thermometer, glass tube level indicator, anti-eddy baffle, supporters with adjustable feet

pcs

1

C-2

PP bottle filling machine

pcs

1

C-3

Retort system

Material is SUS304 stainless steel, include hot water pump, hot water tank, pipe and valves, manual control, include cages

pcs

1

C-4

Operation platform

Material SUS304 stainless steel, dimension: 2500*2500*2000,handrail, staircase, water drainage in central

pcs

1

C-5

Labeller

include conveyor

pcs

1

Subtotal C

D

CIP and hot water system

D-1

Hot water tank

1500L

Material is SUS304 stainless steel, PU insulation, coil pipe heating, cone top head, sealed manhole, breath valve, digital show
thermometer, glass tube level indicator, anti-bubble plate, adjustable legs

pcs

1

D-2

Temperature control system

Damplex temperature sensor, Burkert angle valve, spirax sarco water trap, temperature auto control

pcs

1

D-3

Hot water pump

5T/h

SUS304 stainless steel, pump lift 24M,Good quality Mechanical Seal

pcs

1

D-4


Combined type CIP system

3×0.8T

Outer coat of SUS304 stainless steel material, inner shell of SUS316,single cleaning way, Concentrated acid/alkali tank adding
system based on US technology, 100L×2 acid/alkali Concentrate tanks

unit

1

D-R

CIP return pump

20T/h

SUS304 stainless steel, pump lift 24M,Good quality Mechanical Seal

pcs

3
Feedback form contact with us