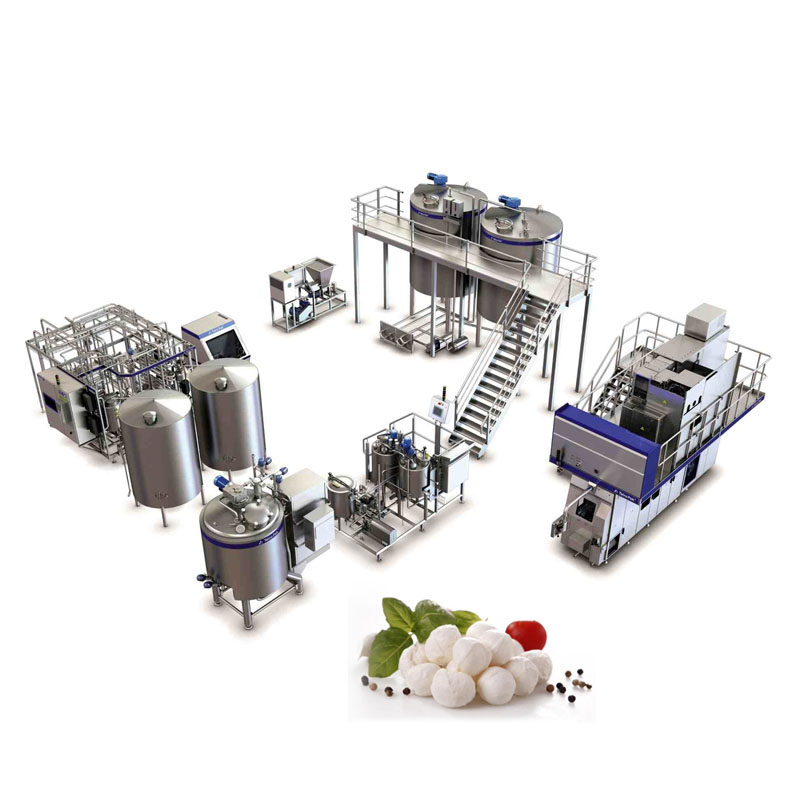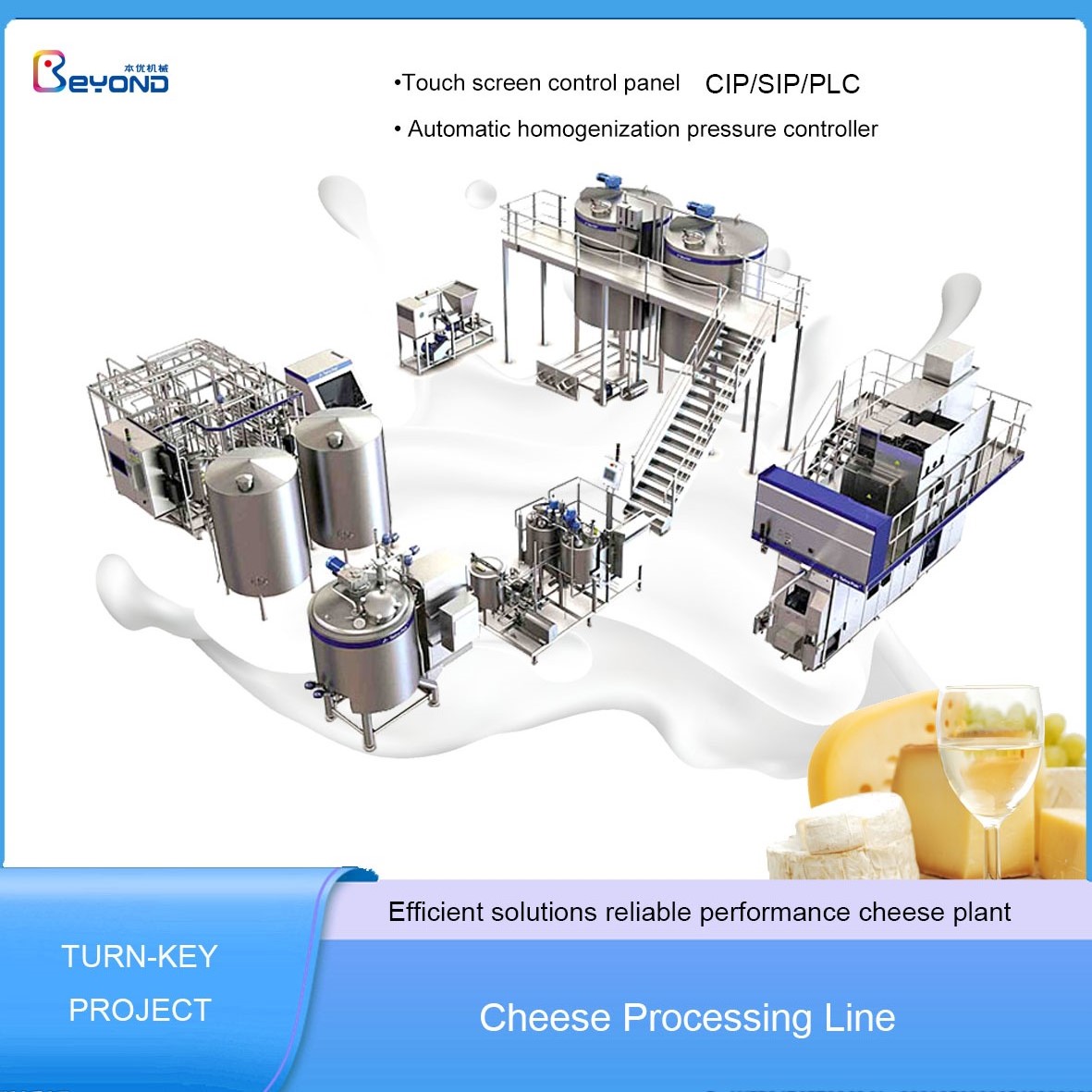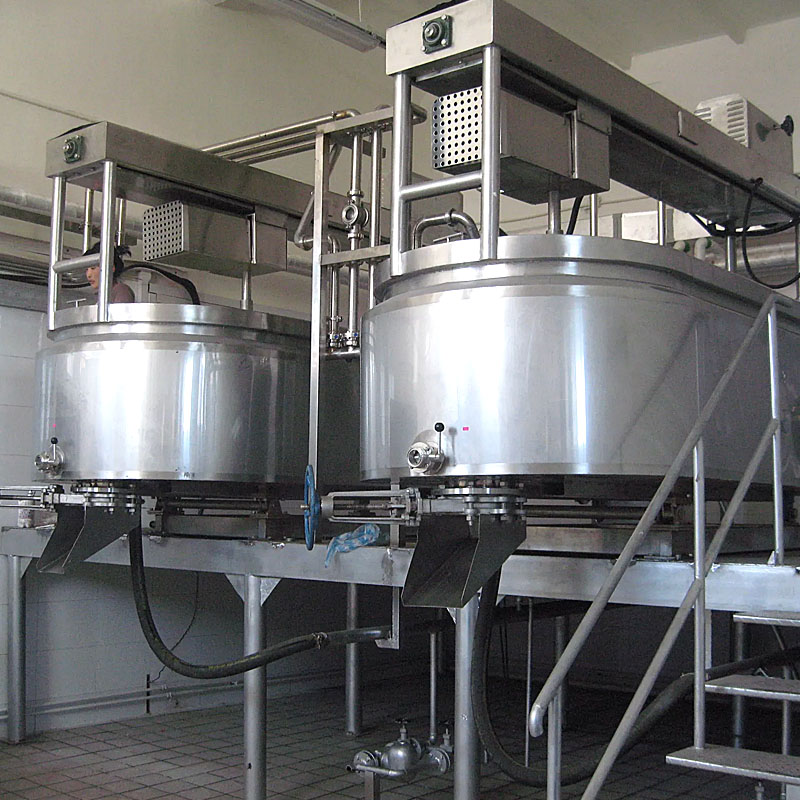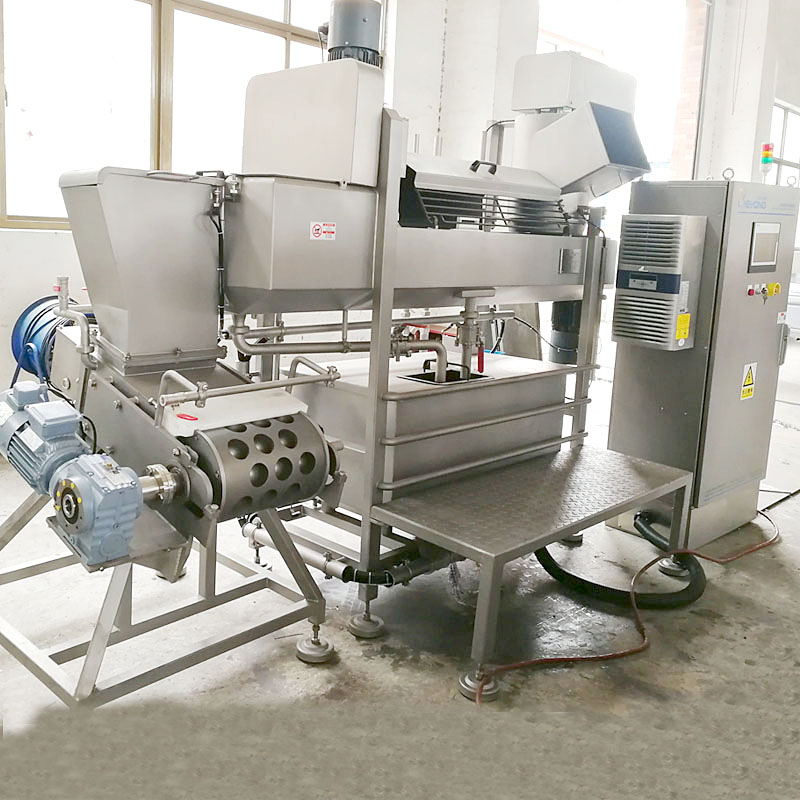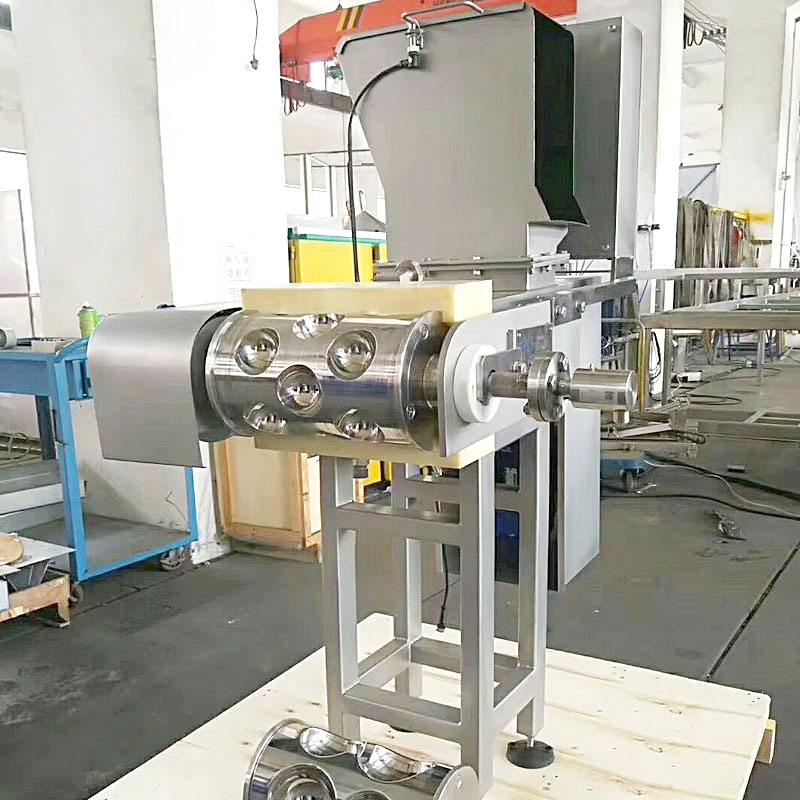 Cheese can be divided into hundreds of varieties, milk source (including animal feeding), whether pasteurization is used, milk fat content, bacteria and mold, processing method and fermentation determine their shape, taste, and taste. Cheese can be flavored with herbs, spices, or smoke. The yellow and red in cheese, such as red Leicester, is due to the addition of carmine.
The complete processing line aims to produce a variety of white cheese products, using mature technologies such as ultrafiltration and high shear mixing, so as to promote customers to explore new market segments and improve current production capacity. Customized manufacturing of cheese production line equipment according to the actual needs of customers, so that customers can get their own fully automatic cheese production line, from the design, manufacturing, transportation, installation, commissioning and after-sales guarantee of the cheese production line.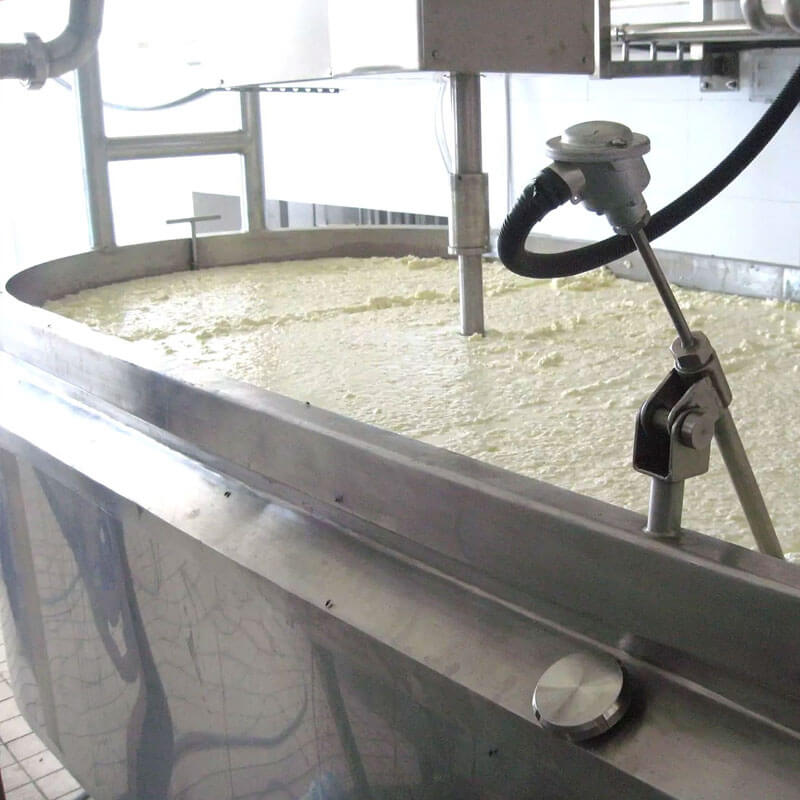 FEATURES AT A GLANCE
1. With jacket for heating and temperature keeping, or cooling to certain temperature for the milk become rigid ;
2. Parts contacting with product are all made of high grade stainless steel, comply with food grade sanitary standard.
3. With temperature control system, auto control the agitator, auto press the cheese to drain the milk whey
4. Evenly cutting and stirring, whey is highly separated.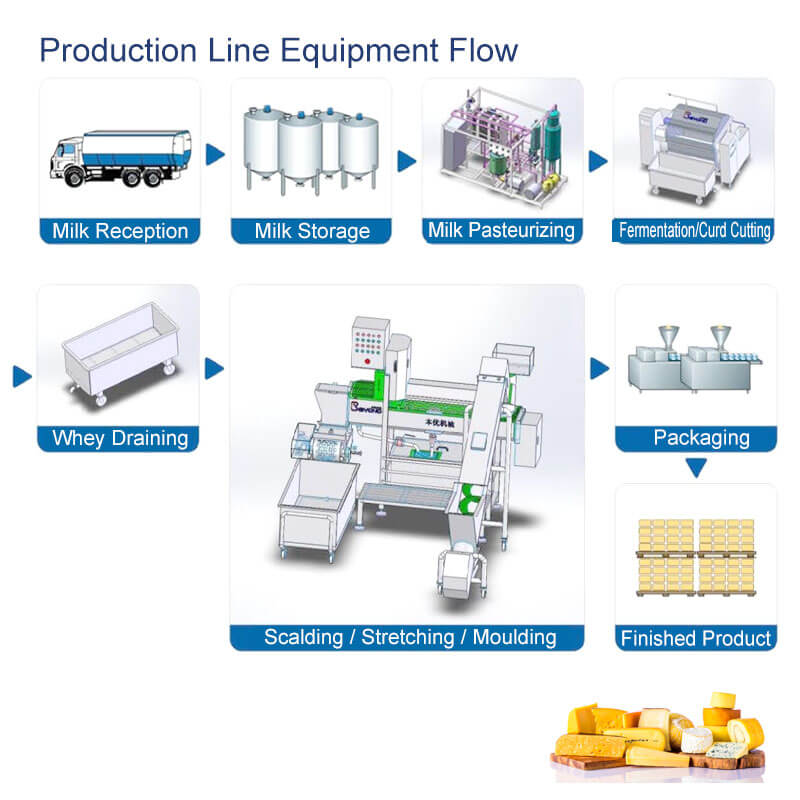 Advantages:

1.Opportunity to realize products with customized recipes.
2.Opportunity to produce more than one product with the same processing line.
3.High quality of the final product keeping an elevated nutritional value.
4.Wide customization of the final product.
5.Maximum yield, minimum production waste.
6.Highest energy savings thanks to the most advanced technologies.
7.Complete line supervision system through monitoring of every process phase.
8.Recording, visualization and printing of all daily production data.
Material

SUS304/316L

Capacity

1-20TPH

Power

18-60KW

External dimension(mm)

(L*W*H)


Weight

800kg-1200kg

Equipment name

Cheese processing machinery
Cheese Production Line
Scalding Equipment
Screw Elevating Equipment
Forming Mould
Brining Tunnel
Scalding, Stretching and Moulding Unit
Round Shape Tilting Cheese Vat
U-shape Cheese Vat
Whey Draining
Full-auto Cheese Vat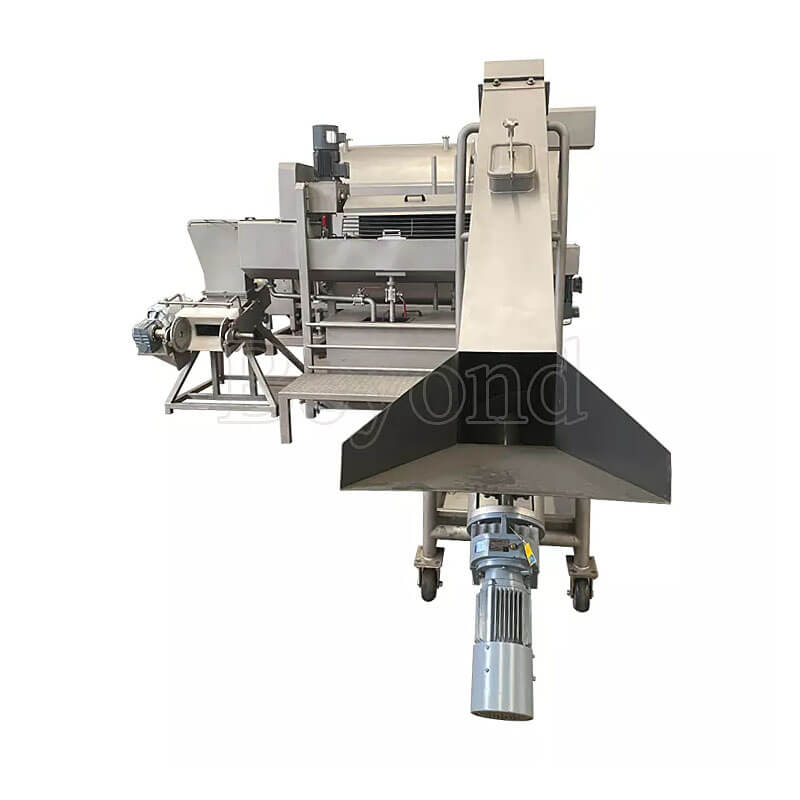 Direction for use
Cutting\cooking\stretching\moulding system
Automatic control, cutting curd\cooking\stretching\moulding,
Capacity: 150-250kg/h,
Include : cutting curd\cooking\stretching\moulding,
speed adjustable, hot water generating and recirculation system, include valves, filter, pump and piping for water rout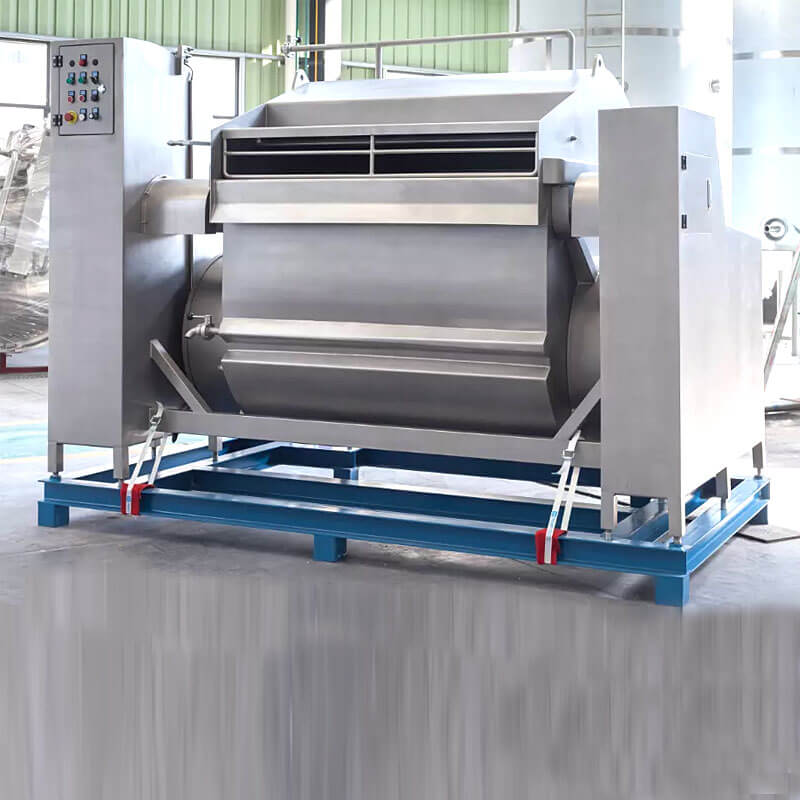 Description of application effect
1. construction material: SUS304;
2. Turning type, easy for pour out cheese;
3. With cutting knives, made of acid-resistant steel.
4. Mechanical agitator, of sanitary construction,
5. Automatic drain whey, automatic turning over.
6. With a system of heating curd with hot water,
7. With a system spreading of process water onto the entire surface.
8. Dynamic temperature adjustment and measurement.
9.CIP cleaning/disinfection, automatic control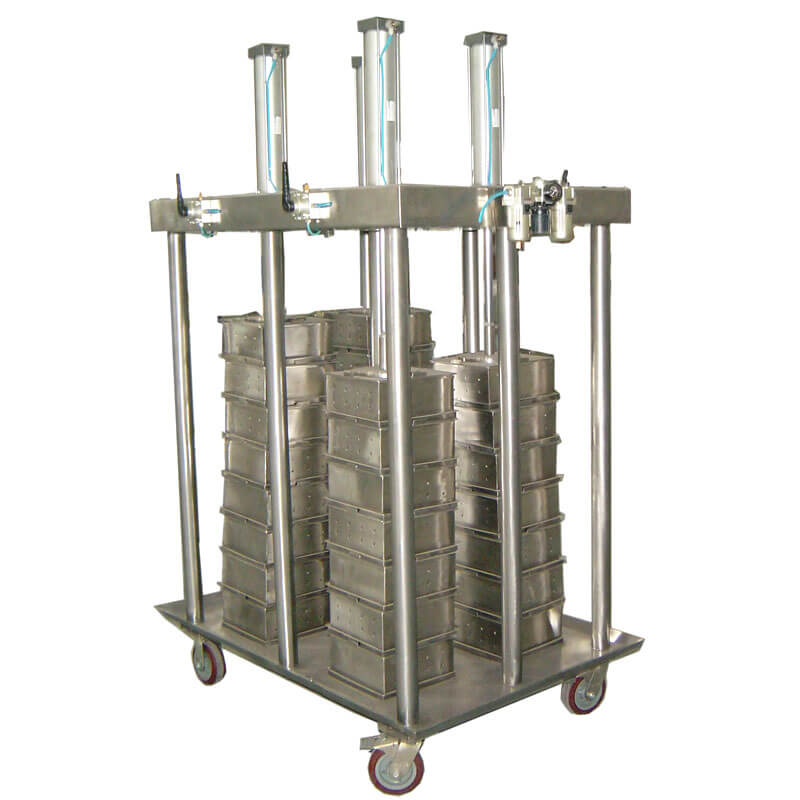 1. Material: SUS304;
2. Three layers of Pu insulation, dimple cushion sheath heating and cooling;
3. Oval shape,
4. Two mixers, one for stirring and the other for cutting the cheese into small pieces;
5. The agitator can move from one end to the other;
6. Automatic temperature control panel;
7. Automatically discharge whey outlet, etc.
8. Power: 380V, 50Hz, three-phase; If other requirements can be customized.


Size Chart of This Design

| | | | | | |
| --- | --- | --- | --- | --- | --- |
| | | External dimension(mm) | | | Inlet/Outlet diameter |
| | | 735*500*1005mm | | | 38mm |
| | | 800*500*1200mm | | | 51mm |
| | | 800*500*1300mm | | | 63mm |
Feedback form contact with us