Juice Tea Dairy Beverage Processing Line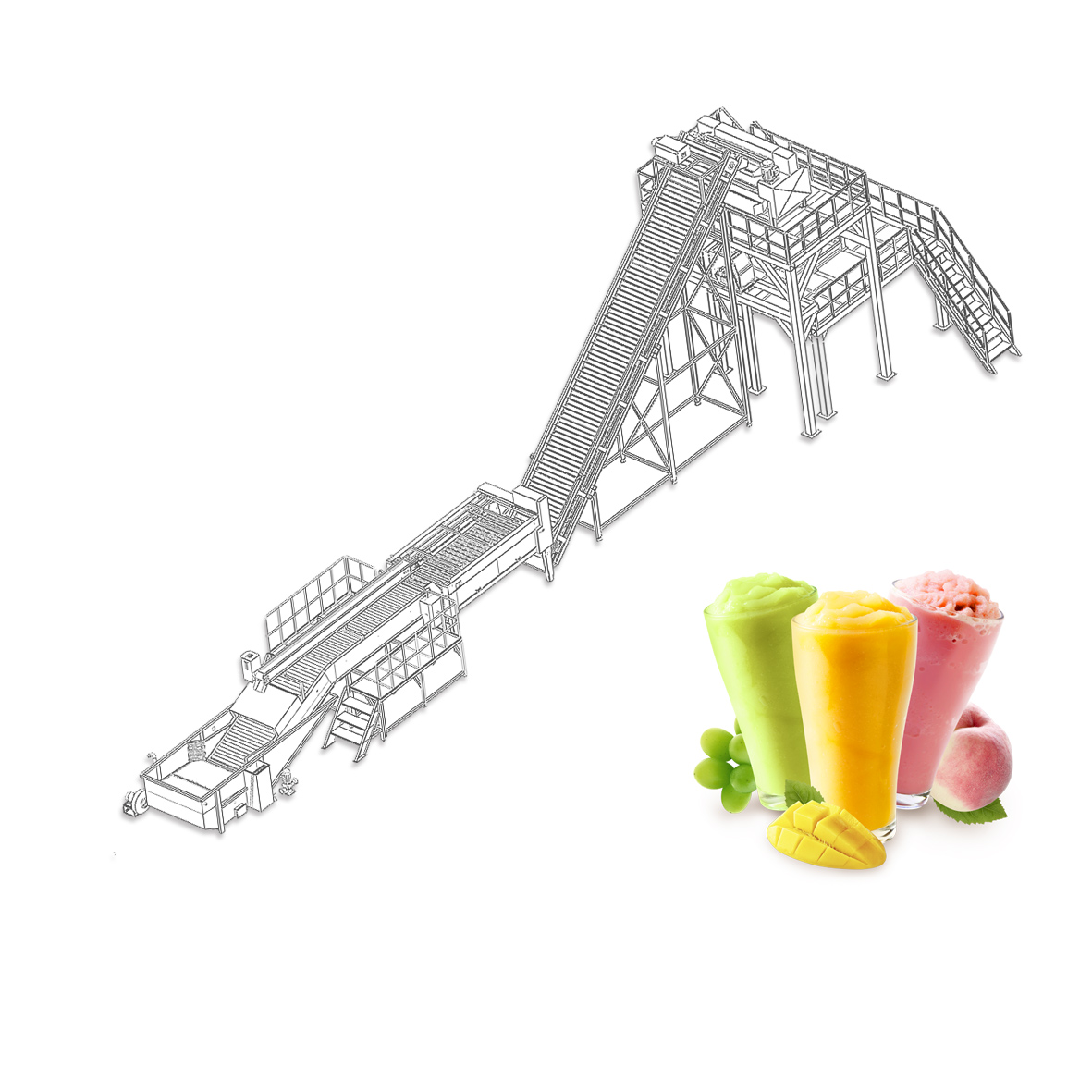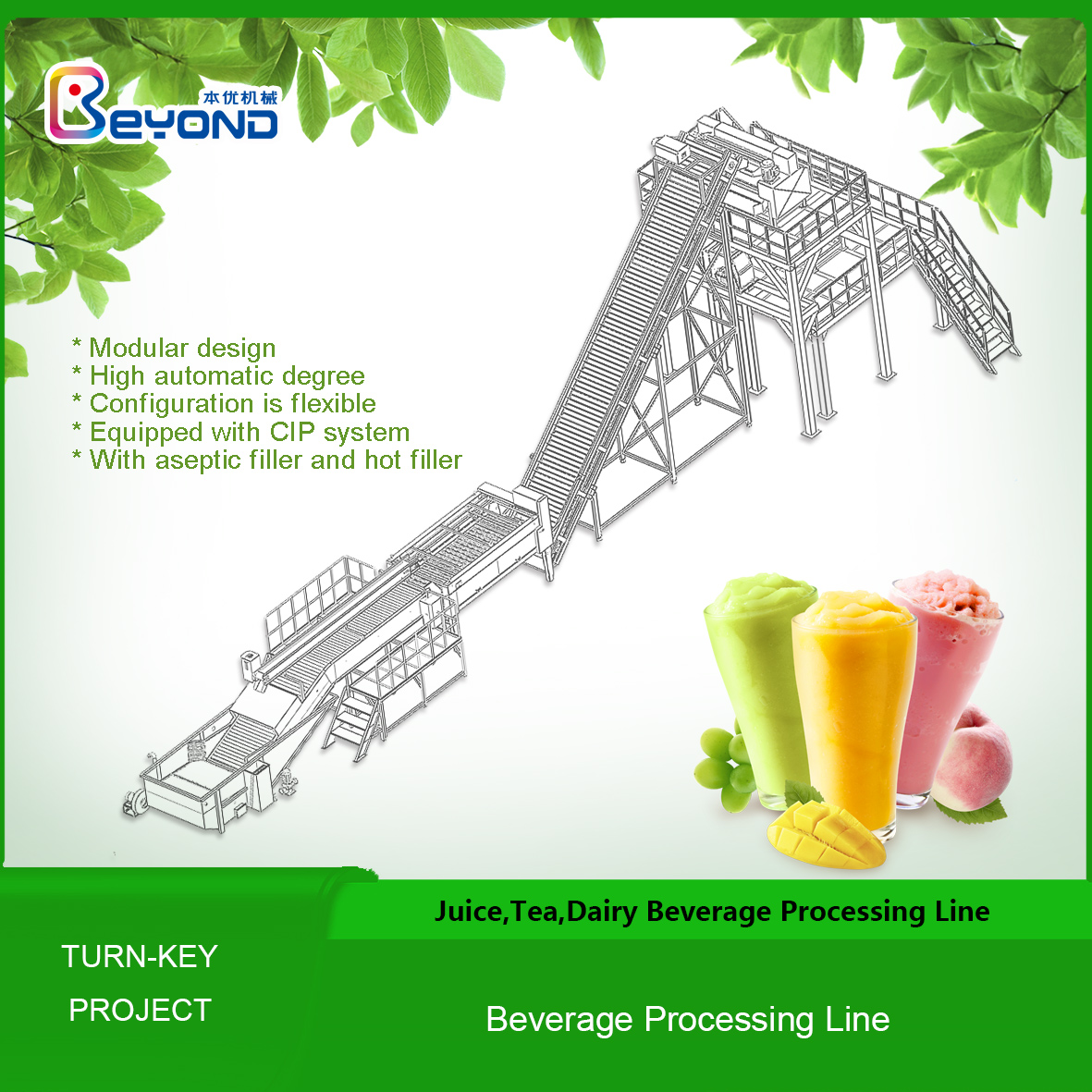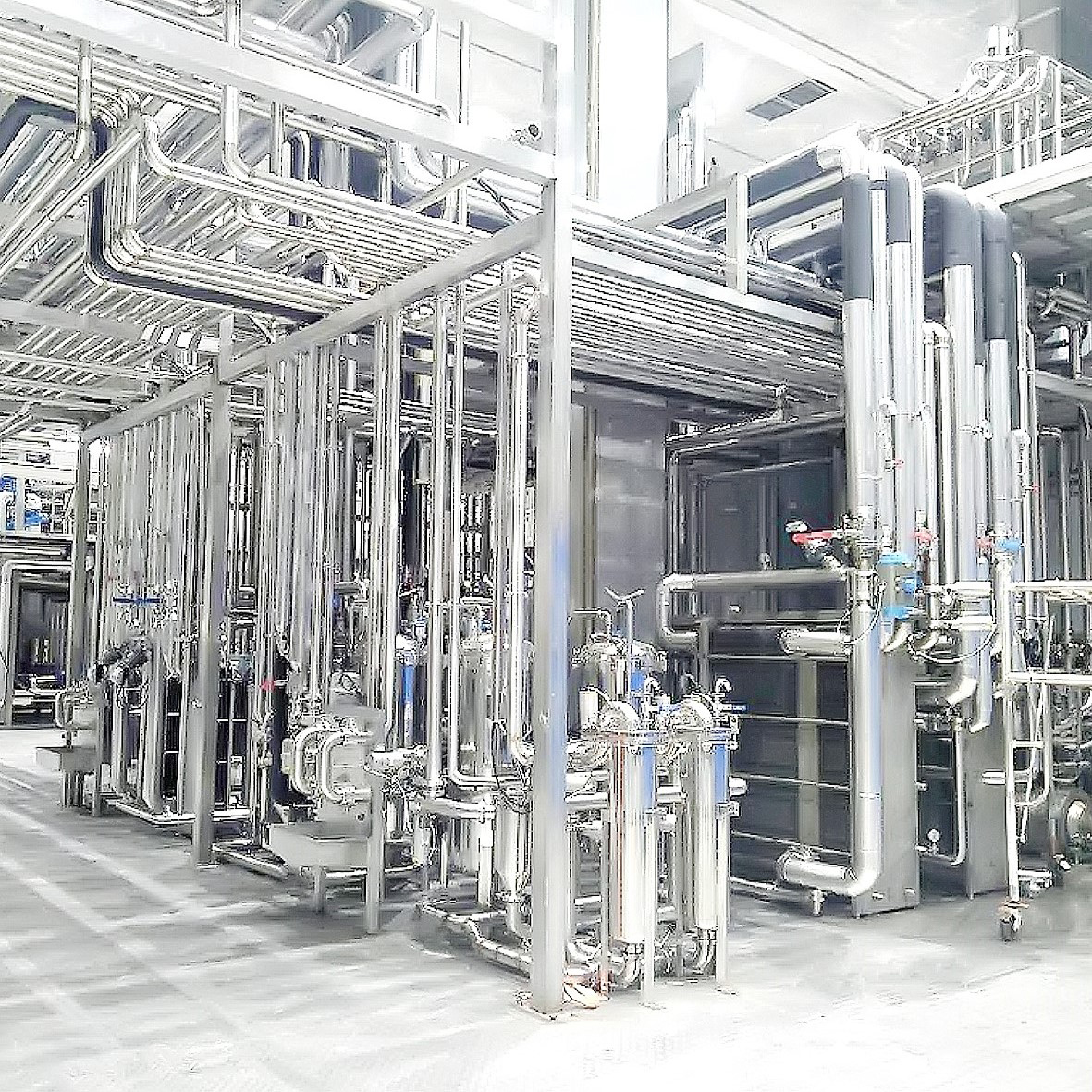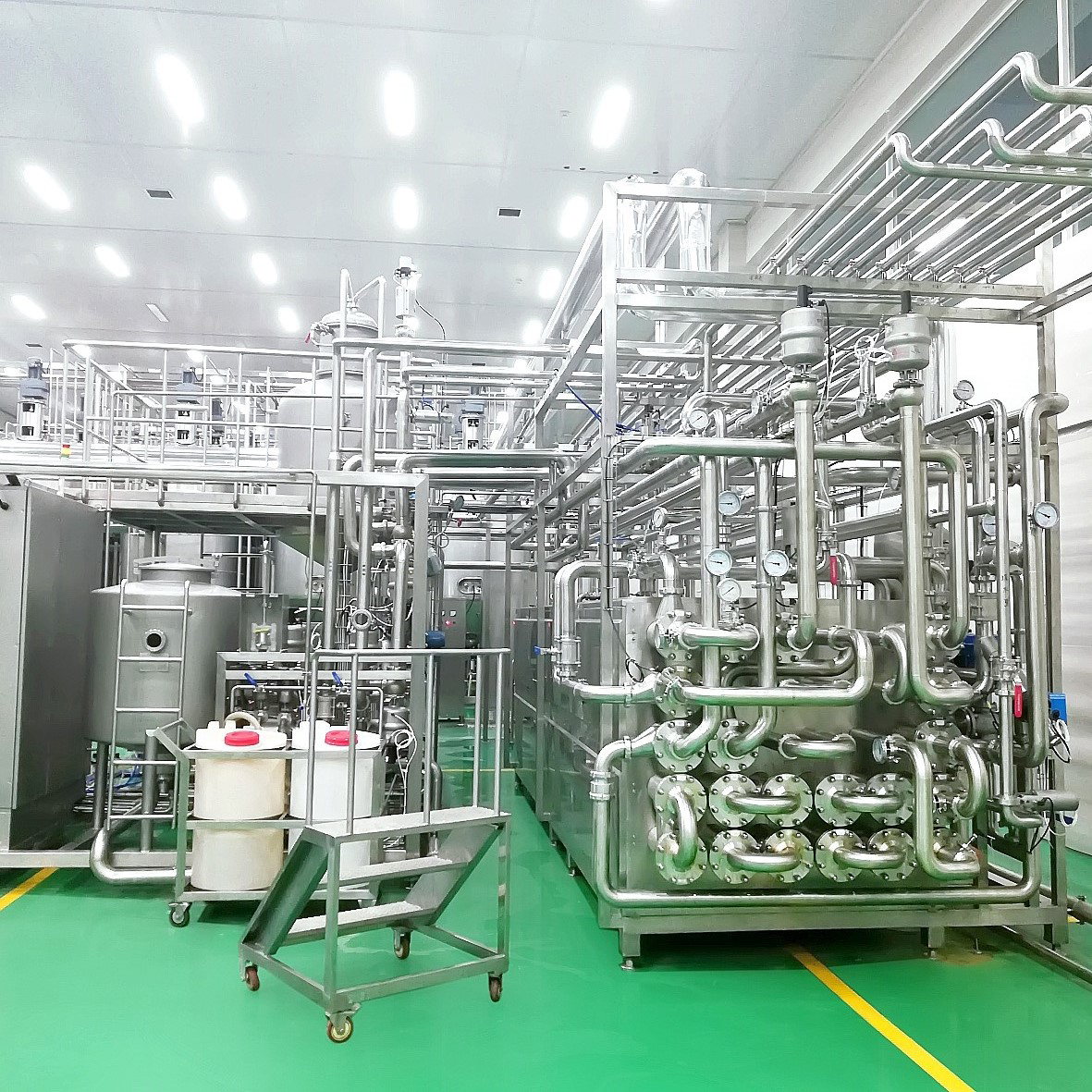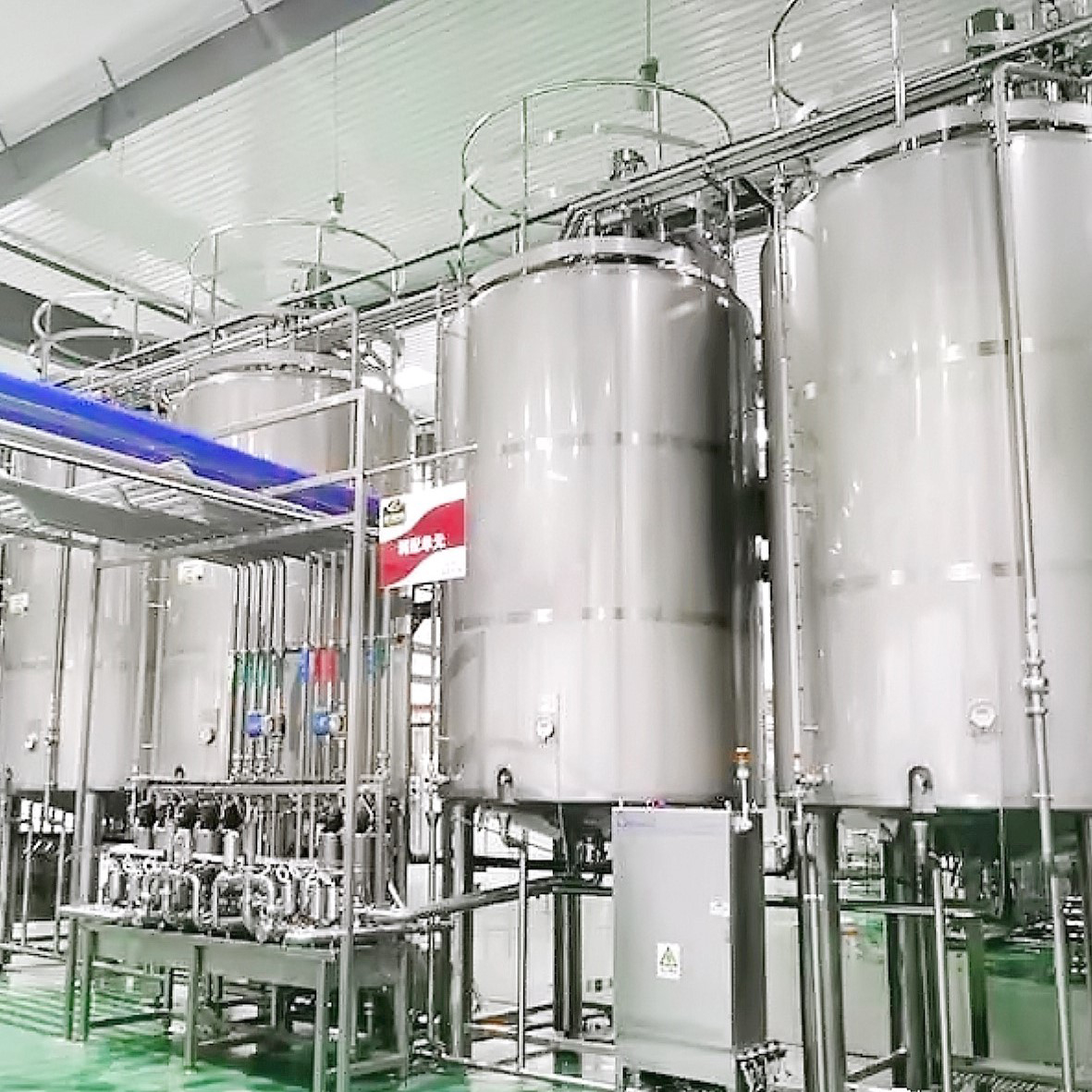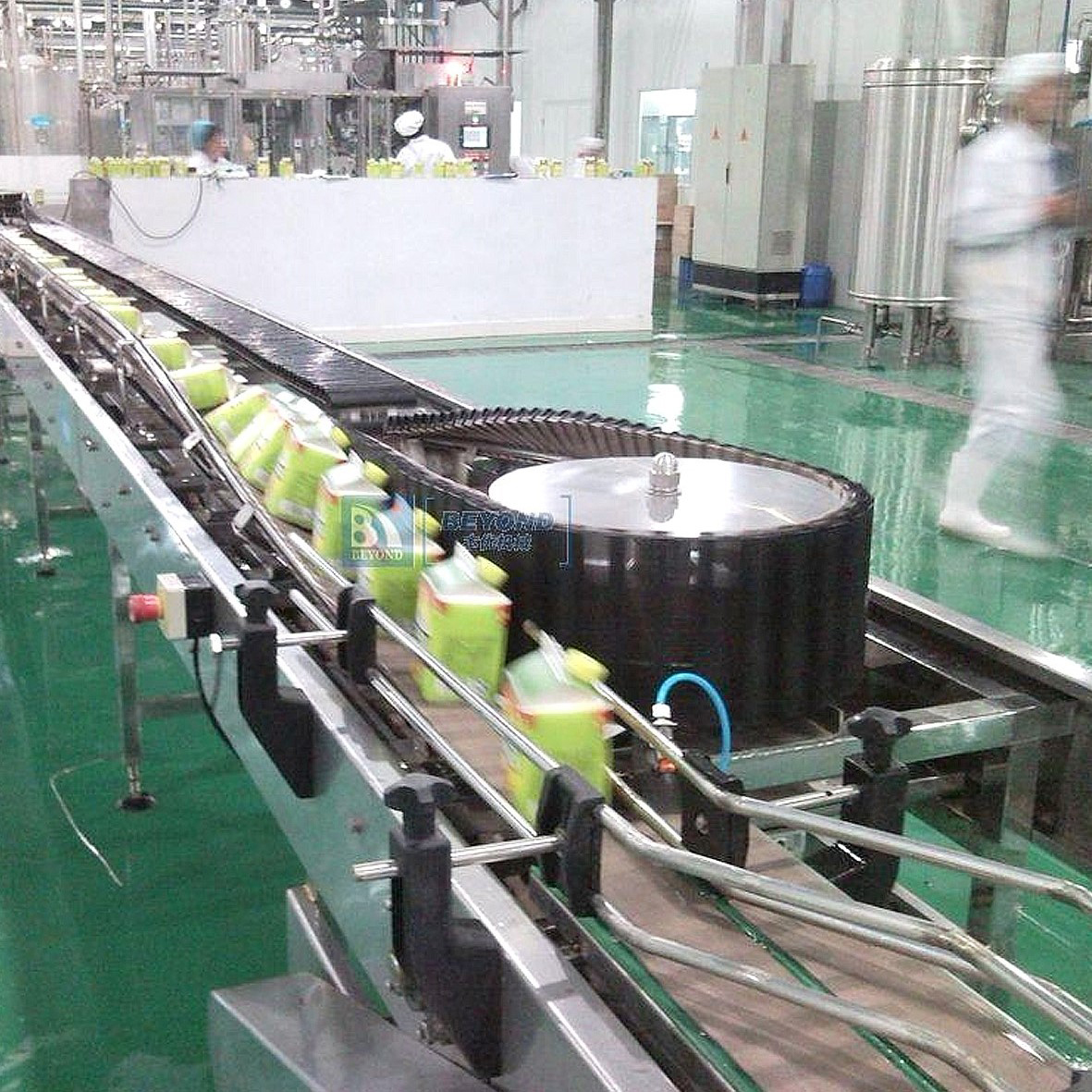 Juice、Tea、Dairy Beverage Processing Line Description

With the development of society and the continuous progress of nutritional science research,human beings are increasingly conncerned about their own health.The purpose of consumers drinking beverages is no longer limited to quenching thirst.The promotion of physical health,the improvement of quality of life and the release of physical and mental stress have become people's new expectations for beverage products.Natueal,green,healthy and environmentally friendly plant beverages have become the new favorites in the beverage industry.Plant beverages are the third generation of beverages after carbonated beverages and fruit and vegetable juice beverages,and are the trends in the development of the beverage market.

Plant beverages refer to liquid beverages that are processed or fermented using plants or plant extracts(plant extracts or plant concentrates,powders)as raw materials,with or without other food raw materials or food additives,and processed or fermented.

The general process for plant beverage production line is raw material washing and sorting,refining and extraction,beverage formulation,homogenizing and sterilizing,filling and packing machine.
Classification of Plant Beverage
Cocoa drink
Cocoa beans and cocoa powder are used as raw materials,other auxiliary materials and food additives are added,and the beverage is prepared through blending,homogenization,and sterilization.
Cereal beverages
Use cereals as raw materials,add auxiliary materials and food additives,blend,homogenize,and sterilize beverages.
Herbal drink
The edible parts of plants,including roots,stems,leaves,flowers,fruits,and seeds,are used as raw materials,and flavor substances and ingredients are added to make beverages,such as herbal tea and flower beverages.
Edible fungus beverage
The beverage is prepared by using the edible fungus or extract of the edible fungus fruiting body as the raw material,or the fermented liquid of the edible fungus as the raw material,after preparation,and sterilization.
Algae drink
Use algae as raw material,add auxiliary materials and food additives,blend,homogenize,and sterilize the beverage.
Tea drink
Tea beverage is a kind of soft drink containing a certain amount of natural tea polyphenols,caffeine and active ingredients of tea,which is processed from tea leaves or tea powder and tea extract as the main raw materials.This kind of beverage not only has the unique flavor of tea,but also with mutrition,health care and medical effects,it has become a multi-functional beverage popular among consumers.Tea beverage have revolved from the earliest traditional brewing to a family of tea beverages with varieties such as instant tea,fruit juice tea,and health tea.

Plant Beverage Production Line Main Process Introduction
Raw material selecting
There are many varieties of plant raw materials,and the edible parts vary greatly.The raw materials used are of good quality,taste and color,and requir freshness,no mildew,no peculiar smell,and no impurities.If you want to make a composite beverage,fruits and vegerables can also be added.The added fruits and vegetables make the nutrition of the beverage more complete,and at the same,it can also cover up the unpleasant smell and flavor of some raw materials.

Plant beverage refining and extraction machine
Refining and extraction are very important steps in the processing of plant beverages.For raw materials that requir refining(grain beverages),the amount of water added during refining is 75%-80% of the total water content of the blended beverage,and two stage grinding is used when refining for pulp(coarse grinding and fine grinding),the particle diameter after coarse grinding is greater than 80 mesh,and after fine grinding,the particle diameter is greater than 120 mesh.

Plant beverage blending and formulation tank
The sugar-acid ratio directly affects the taste of the beverage.The appropriate sugar-acid ratio is 13.1-15.1.Generally,white sugar is used as a sweetener,citric acid is used as a sour agent,and which is also has a certain preservative effect.As an antioxidant,vitamin C is not only a nutrient needed by the human body,but also has an antioxidant function.In addition,adding different flavors and pigments can not only make different beverages,but also improve the appearance of the product.

Plant beverage clarification and homogenization
Due to the need for clarified and transparent juice,some plant beverages requir clarification during the production process to remove suspended solids in the juice.Usaually need to use a centrifuge to clarify.

Plant beverage sterilizing and filling
According to the composition characteristics of plant beverages,different sterilization processes can be used,generally high-temperature short-term sterilization or ultra-high temperature instantaneous sterilization process is adopted.The homogenized material is sealed and filled,and sterilized at 121℃ and pressure 2kpa for 15-20min.For heat-sensitive and nutrient-containing plant beverages,they can be filled into containers after sterilization at 130-140℃ and 3-4S.
Name

Model

Main technical parameters
QTY
(piece)
Extracting and filtering system
Extracting tank

600L

SUS 304, insulation, top central paddle mixer, sealed manhols, bottom outlet and discharge,oval head and bottom conical cover angle is more than 45 degree,cylinder stator full auto on-off at the discharge and the self-lock device
2
Centrifugal pump

10T/h

SUS 304, H=24m, high-quality mechanical seal, ABB motor
1
Duplex cloth filter

10T/h

SUS 304, Duplex type, 200mesh
1
Plate cooler

10T/h

SUS304, three stages, temperature cooling from 95-15degree, first stage, cooling by RO water, second stage, cooling by tower water, third stage ice water
1
Tea water storage tank


2000L

material SUS 304, single layer, conical cover,Airtight manhole, breathing valve, digital display thermometer
1
Centrifugal pump

5T/H

SUS 304, H=24m, high-quality mechanical seal, ABB motor
1
Duplex tube filter

5T/H

SUS 304, Duplex type, 200mesh
1
Disk centrifuge

3T/h

self discharge
1
CIP return pump

20T/h

SUS304, lift:20m, mechanical seal
2
Sugar desolving and storaging system
High speed blender

500L

SUS304,insulation,bottom high speed emusifying head, digital display thermometer
1
Centrifugal pump

10T/H

SUS 304, H=24m, high-quality mechanical seal, ABB motor
1
Duplex tube filter

10T/h

SUS 304, Duplex type
1
Plate cooler

10T/h

SUS 304, one stage, cooling from 80 degree to 40 degree
1
Diatomite filter

Q=5t/h

Containing the precoat tank and precoat pump
1
Sugar liquor

1500L

SUS 304, single layer, conical cover, sealed manhole, breathing value, digital display themometer
2
Centrifugal pump

10T/h

SUS 304, H=24m, high-quality mechanical seal, ABB motor
1
CIP return pump

20T/h

SUS304, lift:20m, mechanical seal
1
Mixing system
Mixing tank

3000L

SUS 304, single layer,top off-set stirring, sealed manhole, digital display themometer, conical cover
2
Centrifugal pump

5T/h

SUS 304, H=24m, high-quality mechanical seal, ABB motor
1
Duplex cloth filter

5T/h

SUS 304, Duplex type, 200mesh
1
CIP return pump

20T/h

SUS304, lift:20m, mechanical seal


Sterilizing system
Tubular sterilizer


3000L

Tubular type, sterilizing temperature 120 degree, 15 seconds, PLC full automatic control, hot filling
1
E. Hot water system
Hot water tank

3000L

SUS 304, insulation, conical cover, sealed manhole, breathing value, digital display themometer
1
centrifugal pump

10T/h

SUS 304, H=24m, high-quality mechanical seal
1
Plate cooler

10T/h

SUS304,one stage
1
Temperature control system

10T/h

Spirax sarco steam reduced pressure, control system
1
Semi automatic CIP system
Full-automatic CIP system
3×2T
SUS 304, inner layer 316,single circuit,Germany Burkert temperature control system, America concentrate acid and alkali adding system 100L*2 tanks, automatic temperature control,and automatic acidity , Washing process automatic control, fault alarm concentrated acid/alkali tanks
1
Installation system
Stainless steel piping unit
Including the pipe lines as well as the CIP system before the filling, follows SMS standard pipe size: ¢63,¢51,¢38
1
Power piping unit
Power line and heat preservation for the main line excluding filling system
1
Electric control cabinet
Control cabinet for main line excluding filling part
1
Electric wires and connecting material
Electric wires and connecting material for main line excluding filling part
1
Feedback form contact with us