Vegetable Fruit Feeding Elevator Conveyors
Description of clapboard elevator:
Clapboard elevator transports the product by up moving the clapboard driven by the motor.
Construction Type: horizontal and gradient.
Material of the clapboard: SUS304-2B stainless steel as supporter, the clapboard can be stainless steel or plastic, which is applicable for all kinds of fruits and vegetable. Fruits can be feed or discharged into the lifter more place.
Type of clapboard: stainless steel and plastic.

the fame work is made of SUS304 stainless steel, the clapboard is other SUS304 stainless steel or plastic, speed is adjustable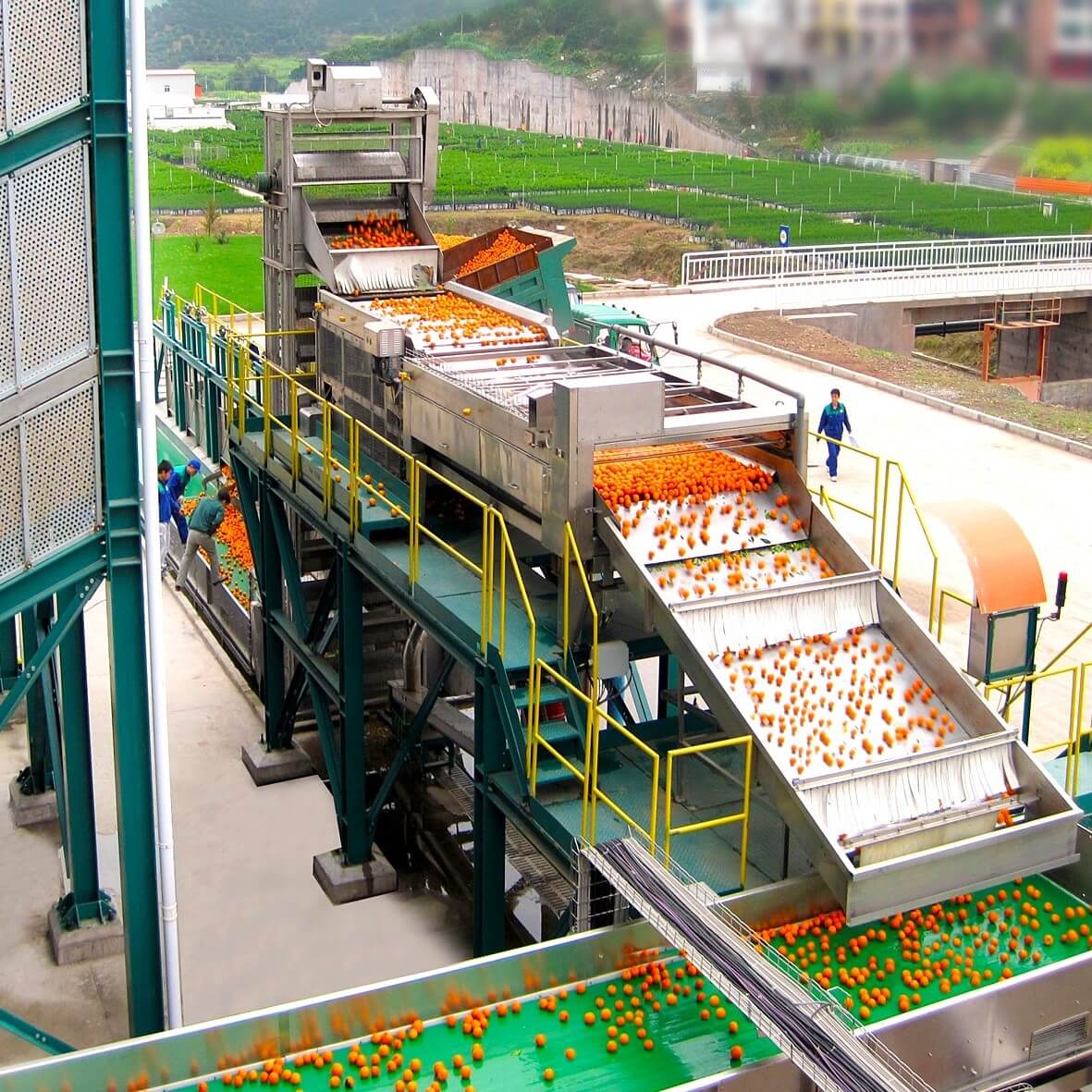 Technical Parameter:
Name

Description

Transportation capacity

(kw)
Power

line speed

Capacity

GBTS-S400

the supporter is made
of SUS304 stainless steel,
the clapboard is
other SUS304 stainless
steel or plastic,
speed is adjustable

0.1-0.4m/s

2.5-4m3/H

2-5m

0.55

6-10m

0.75

GBTS-S600

0.1-0.4m/s

4-6m3/H

2-5m

1.1

6-10m

1.5

GBTS-S800

0.1-0.4m/s

6-8m3/H

2-5m

1.5

6-10m

2.2

GBTS-S1000

0.1-0.4m/s

8-10m3/H

2-5m

1.5

6-10m

2.2

GBTS-S1200

0.1-0.4m/s

10-15m3/H

2-5m

1.5

6-10m

3

GBTS-S1400

0.1-0.4m/s

15-20m3/H

2-5m

2.2

6-10m

4
Feedback form contact with us